Can Certain Foods make you look Older?
Published on May 27, 2013 by Dr. Rai (drrai.net)
Sometimes, surgical interventions like a facelift are the most effective way to combat the signs of aging and turn back the clock, so to speak. A recent slideshow in Huffington Post suggests abstaining from certain foods may also improve the appearance of your skin, although diet cannot eliminate any sagging skin on your face.
According to the Huffington Post, the following foods may make you look older than you feel and want to look:
Alcohol
Soda
Sugar
Trans fats
Carbs
Fried food
Although it's unclear whether this information is based on any scientific data, the slideshow does make a good case. These foods can dehydrate your skin, break down collagen, and make you look fatigued and tired.
Eating healthy certainly seems to benefit our bodies, minds and our appearance. Many facial plastic surgery patients lead healthy, active lives but still have some cosmetic flaws they are unhappy with. Many of these patients can benefit from some of these non-surgical facial rejuvenation treatments to enhance the appearance of their skin:
BOTOX® Cosmetic
Dysport®
Chemical peels
Facial fillers
For a free facial rejuvenation consultation in Dallas, Texas, please contact the Cosmetic Surgical Center now.
Dr. Vasdev Rai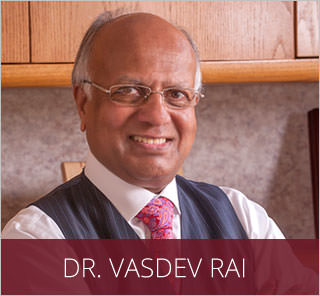 Dr. Vasdev Rai has performed more than 25,000 cosmetic surgeries over his more than 30 years in practice as a Dallas plastic surgeon. He is a board-certified plastic surgeon who was first certified by the American Board of Plastic Surgery in 1983. Learn More...
Dr. Surjit Rai
Dr. Surjit Rai was born and raised in Plano, Texas. Being the son of a plastic surgeon, Dr. Rai had the unique opportunity to see first-hand the impact a plastic surgeon can have. He knew at a young age that he would dedicate his life and academic career towards the goal of becoming a plastic surgeon. Learn More...