Breast Enlargement Tax Failed in New Jersey
Published on December 8, 2009 by Dr. Rai (drrai.net)
In 2004, New Jersey implemented a six percent tax on breast enlargement that was proposed by Democrat Assemblyman Joseph Cryan. It has driven cosmetic surgery patients to other states for their procedures and has not generated anything like what New Jersey Democrats had expected.
In 2008 it generated about $9 million and cost an unknown amount to administer. It provoked intense controversy including the charge that it discriminates against middle-class women, who, according to the American Academy of Cosmetic Surgery, are the bulk of cosmetic surgery patients.
Cryan now wants his tax repealed.
"It was a real education," he stated. "We essentially discouraged the business from happening at all."
That is a basic principle about taxes: whatever you tax, you discourage.
New Jersey cosmetic surgeon Susan Hughes reported that her practice suffered a ten percent drop in business when people began going to Pennsylvania for their surgery.
"We became the tax collector," she said in an interview. "Now you're going to repeat that on a national level? You idiots!"
Many doctors felt similar anger agout it. The proposed national tax on cosmetic surgery does not specify procedures; it would apply to all cosmetic surgery.
According to the American Society of Plastic Surgeons, about 12 million people had plastic surgery in 2008, spending about $10.3 billion on procedures and products.
For now, there is no tax on cosmetic surgery and at The Cosmetic Surgical Center we offer a full array of procedures for both men and women. Breast implants are still the most popular female cosmetic procedure and for men, male liposuction is very popular.
If you would like to know more about a certain procedure, the best step to take would be scheduling a free personal consultation with Dr. Rai. Please contact our cosmetic surgery office today and we will be happy to set that up for you.
Dr. Vasdev Rai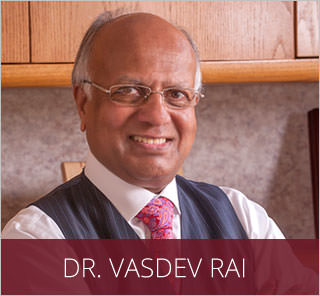 Dr. Vasdev Rai has performed more than 25,000 cosmetic surgeries over his more than 30 years in practice as a Dallas plastic surgeon. He is a board-certified plastic surgeon who was first certified by the American Board of Plastic Surgery in 1983. Learn More...
Dr. Surjit Rai
Dr. Surjit Rai was born and raised in Plano, Texas. Being the son of a plastic surgeon, Dr. Rai had the unique opportunity to see first-hand the impact a plastic surgeon can have. He knew at a young age that he would dedicate his life and academic career towards the goal of becoming a plastic surgeon. Learn More...