Changes in Breast Enhancement and Average Size
Published on August 27, 2012 by Dr. Rai (drrai.net)
The American Society for Aesthetic Plastic Surgery (ASAPS) recently published an informational graphic exploring the evolution of breast enlargement, average breast size and attitudes toward breast enhancement.
Included in the info-graphic is the following:
Breast enlargement surgeries have risen 213 percent since 1997, from 101,176 surgeries in 1997 to 316,848 surgeries in 2011.
Some of the main reasons women get breast augmentation surgery is to look better naked, to look better in clothes, to feel better about themselves and to improve self-confidence.
Most plastic surgeons use silicone breast implants. In the early 1900s, things like peanut oil and glass balls were used as breast implants.
The average breast size has increased from a 34B in 1997 to a 36C in 2011.
On RealSelf, 92 percent of women who received breast augmentation said they would recommend the surgery.
Many women report having an improved and more satisfying sex life following breast enlargement.
Today more than ever, women are pursuing increased breast volume for a variety of different reasons. If you are dissatisfied with the shape, size or general appearance of your breasts, breast enlargement or another breast surgery may be the right way for you to fulfill your cosmetic goals for your breasts.
If you think breast enhancement may be right for you, please contact the Cosmetic Surgical Center in Dallas, Texas to schedule a consultation with plastic surgeon Dr. Vasdev Rai.
Dr. Vasdev Rai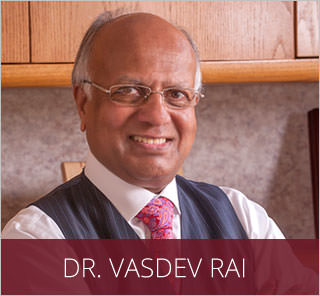 Dr. Vasdev Rai has performed more than 25,000 cosmetic surgeries over his more than 30 years in practice as a Dallas plastic surgeon. He is a board-certified plastic surgeon who was first certified by the American Board of Plastic Surgery in 1983. Learn More...
Dr. Surjit Rai
Dr. Surjit Rai was born and raised in Plano, Texas. Being the son of a plastic surgeon, Dr. Rai had the unique opportunity to see first-hand the impact a plastic surgeon can have. He knew at a young age that he would dedicate his life and academic career towards the goal of becoming a plastic surgeon. Learn More...