New Silicone Breast Implant approved for Breast Augmentation
Published on April 18, 2012 by Dr. Rai (drrai.net)
This past month, the US Food and Drug Administration (FDA) approved silicone breast implants from a third manufacturer: California-based Sientra. Previously, all silicone breast implants used in US breast augmentations were manufactured by one of two companies, Allergan or Mentor.
What does this mean to a woman considering breast augmentation? A third breast implant brand provides a greater range of options for your breast augmentation, but may ultimately have less influence on your final cosmetic outcome compared to other aspects of breast enlargement These aspects include:
The plastic surgeon performing your procedure.
Breast implant size.
Breast implant type – saline or silicone.
Breast implant shape – round or anatomical.
Breast implant placement – below or above muscle.
Most breast surgeons have a preferred breast implant brand, although some surgeons may offer multiple brands. If you trust your surgeon, you can rely on your surgeon to provide the right breast implants. An experienced plastic surgeon customizes each aspect of your breast augmentation to achieve a fuller, rejuvenated breast shape as you imagine it.
To learn more about breast augmentation in Dallas and Fort Worth, Texas, please contact the Cosmetic Surgical Center to schedule a consultation with experienced plastic surgeon Dr. Vasdev Rai.
Dr. Vasdev Rai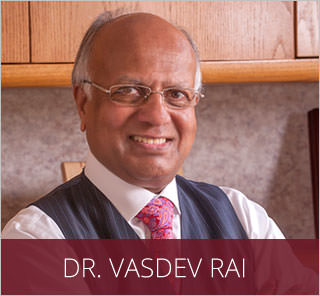 Dr. Vasdev Rai has performed more than 25,000 cosmetic surgeries over his more than 30 years in practice as a Dallas plastic surgeon. He is a board-certified plastic surgeon who was first certified by the American Board of Plastic Surgery in 1983. Learn More...
Dr. Surjit Rai
Dr. Surjit Rai was born and raised in Plano, Texas. Being the son of a plastic surgeon, Dr. Rai had the unique opportunity to see first-hand the impact a plastic surgeon can have. He knew at a young age that he would dedicate his life and academic career towards the goal of becoming a plastic surgeon. Learn More...