How Long will I Have to Take Off Work for Gynecomastia Surgery?
Published on January 20, 2014 by Dr. Rai (drrai.net)
Sometimes the decision to undergo gynecomastia surgery, or any type of plastic surgery, is ultimately based on practical concerns. It can be difficult to take off work for elective procedures, especially procedures which must be repeated to maintain the results. Fortunately, the results of gynecomastia surgery are normally long-lasting, and the downtime can be minimal.
How Much Time do I Need to Take Off Work for Gynecomastia Surgery?
That depends on what you do. Desk jobs can be resumed in three to four days. However, if your job is physical, you will need to wait two to three weeks.
Is Gynecomastia Surgery Risky?
All surgeries carry some risk. However if you choose your surgeon well, these are minimal. In skilled hands, such as those of Dallas plastic surgeon Dr. Vasdev Rai, gynecomastia surgery is very safe and the outcome is excellent.
You will be given specific pre- and post-operative instructions to aid in your recovery and minimize the risk of complications. For instance, bodybuilders who return to their full workout too soon can experience bleeding.
Can Gynecomastia Come Back After it has Been Removed?
Gynecomastia is not expected to recur after surgery, but it has in rare cases. In the very unlikely event that your gynecomastia recurs it can be corrected with another surgery.
If you have questions about gynecomastia and and you live in the DFW area, please contact the Cosmetic Surgical Center to schedule a comprehensive consultation with Dr. Vasdev Rai. Dr. Rai provides cosmetic surgery procedures to men living in Dallas, Fort Worth, and surrounding areas of Texas.
Dr. Vasdev Rai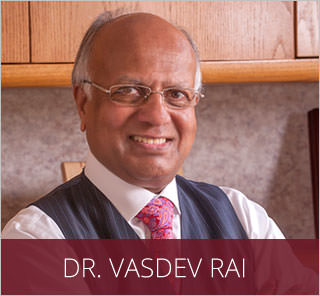 Dr. Vasdev Rai has performed more than 25,000 cosmetic surgeries over his more than 30 years in practice as a Dallas plastic surgeon. He is a board-certified plastic surgeon who was first certified by the American Board of Plastic Surgery in 1983. Learn More...
Dr. Surjit Rai
Dr. Surjit Rai was born and raised in Plano, Texas. Being the son of a plastic surgeon, Dr. Rai had the unique opportunity to see first-hand the impact a plastic surgeon can have. He knew at a young age that he would dedicate his life and academic career towards the goal of becoming a plastic surgeon. Learn More...