Cosmetic Surgery to Help the Job Search
Published on March 9, 2010 by Dr. Rai (drrai.net)
There are those who think we live in a makeover culture these days. We no longer just get our nails "done" and our hair "done" – we get our face done, our breasts done, our lips done, and anything else that we think needs to be "done". We get smile makeovers and race to try each new skin product.
One of the latest offerings is nicknamed Botox in a Bottle. It is a cream that freezes muscles temporarily, smoothing out wrinkles for the day. The real name is Glamoxy Snake Serum, based on its ingredient Syn-Ake that mimics the effects of the South-East Asian Temple Viper, whose bite causes paralysis. It is offered by the British company Rodial, Ltd. In the U.K., women are submitting massive numbers of advance orders for Glamoxy Snake Serum.
Look Better to Get a Job
In the present financial crisis it puzzles many that people are still willing to spend money on cosmetic procedures and products. However, part of the motivation in many countries is competition for jobs. As more and more companies retrench and lay off workers, more and more applicants show up for each remaining job opening.
The Los Angeles Times passes on a report of the American Academy of Facial Plastic and Reconstructive Surgery that more people are asking for cosmetic surgery to help them get ahead in the work world;
Canada's Globe and Mail reports that more men are having BOTOX® Cosmetic and various laser treatments to look younger and fresher in their competitive work areas;
The U.K. Daily Mail reports that men now make up one in every five cosmetic surgery patients (used to be one in ten), and that many of them are big city bankers;
The Australian Sydney Morning Herald opines that cosmetic surgery will soon be as standard as teeth whitening and dyeing your hair;
In China, women are having eyelid surgery and leg-lengthening surgery to be more competitive in job interviews.
From teens to grandmothers, everyone feels their appearance needs improving and they are willing to act on that feeling. If you have some of that feeling yourself, it is wise to stop for a moment and look at it before rushing to act. Do you wish you looked like someone else? That is not a good reason to have plastic surgery because you are certain to be disappointed.
The only person you can convincingly look like is You. If you feel you need to look younger in order to land a job, that is very understandable, as ageism is certainly rampant. At The Cosmetic Surgical Center, we offer many ways to rejuvenate the face and body. Some are more invasive, such as breast implants, and others are non-invasive and simpler, such as facial fillers.
If you are in the Dallas and Fort Worth area of Texas, the first step is to contact our office for a complimentary consultation with Dr. Rai. You can ask your questions and learn a lot about your best options, so that when you do decide to have cosmetic surgery done, your expectations will be realistic and you will be happy with your outcome.
Dr. Vasdev Rai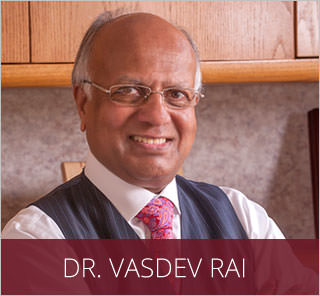 Dr. Vasdev Rai has performed more than 25,000 cosmetic surgeries over his more than 30 years in practice as a Dallas plastic surgeon. He is a board-certified plastic surgeon who was first certified by the American Board of Plastic Surgery in 1983. Learn More...
Dr. Surjit Rai
Dr. Surjit Rai was born and raised in Plano, Texas. Being the son of a plastic surgeon, Dr. Rai had the unique opportunity to see first-hand the impact a plastic surgeon can have. He knew at a young age that he would dedicate his life and academic career towards the goal of becoming a plastic surgeon. Learn More...