Cosmetic Surgery After a Divorce
Published on April 27, 2009 by Dr. Rai (drrai.net)
There are two categories of cosmetic surgery patients:
• Those who have always been unhappy with their appearance and have now decided to do something about it; and
• Those who were satisfied with their youthful appearance but now are feeling older and want to restore lost looks and confidence through rejuvenating procedures
According to the American Society of Plastic Surgeons (ASPS), 12.1 million people had plastic surgery in 2008. Of those, over 40 percent of the women stated that they were trying to improve their physical appearance after a divorce or some other significant life event. These are people who fall into the second category.
When you have been through a divorce, you probably feel emotionally upset and stressed. It would not be a good idea to rush into cosmetic surgery too soon. Some recovery time would be wise, to move on a bit, and marriage and family therapist Rachel A. Sussman suggests six to twelve months. Sussman practices in New York City.
During that six to twelve months you could make smaller changes, such as updating your wardrobe and hairstyle, or joining a gym and losing weight. Surgery is long-lasting and brings certain risks. You would want to be clear-headed in making the decision to go ahead with something like a facelift or breast augmentation.
Do it For Yourself
When a Dallas cosmetic surgeon is talking to a potential new patient, one question always considered is why that person wants to have cosmetic surgery. It is never a good idea to have surgery to please someone else. As an example, if a person's marriage is in a separation stage and might be restored after some counseling sessions, that is not the time for a tummy tuck to please the separated spouse.
A good cosmetic surgery candidate is clear about wanting the procedure for themselves, for their own self-esteem and confidence. Certainly the results may please lots of other people but that should not be the reason for having the surgery.
If you have recently been through a divorce or another life-changing event, and are getting ready to consider cosmetic surgery, the next step would be a consultation with Dr. Rai. Please email our cosmetic surgery office today and we will be happy to schedule that for you.
Dr. Vasdev Rai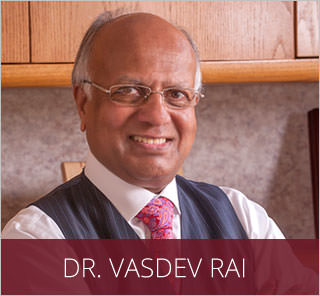 Dr. Vasdev Rai has performed more than 25,000 cosmetic surgeries over his more than 30 years in practice as a Dallas plastic surgeon. He is a board-certified plastic surgeon who was first certified by the American Board of Plastic Surgery in 1983. Learn More...
Dr. Surjit Rai
Dr. Surjit Rai was born and raised in Plano, Texas. Being the son of a plastic surgeon, Dr. Rai had the unique opportunity to see first-hand the impact a plastic surgeon can have. He knew at a young age that he would dedicate his life and academic career towards the goal of becoming a plastic surgeon. Learn More...