Cosmetic Surgery Numbers are Growing
Published on February 5, 2008 by Dr. Rai (drrai.net)
Cosmetic surgery is a growing field and involves enhancement or recontouring of the face and body, as well a wide variety of skin treatments. The American Society of Plastic Surgeons (ASPS) gives these surgical procedures as the top five for 2006:
Breast augmentation (329,000) implants to enlarge the breasts
Rhinoplasty (307,000) recontouring of the nose
Liposuction (303,000) removal of fat from selected body areas
Eyelid surgery (233,000) removal of excess fat, skin and muscle to restore youthfulness to the eyes
Tummy Tuck (146,000) removal of excess fat and skin from the abdomen and tightening of the abdominal muscles
Skin improvement treatments are always being developed, such as various chemical peels, microdermabrasion, and laser skin resurfacing. Injectable fillers are very popular, such as Restylane, Sculptra and Radiesse. Botox injections are often given to smooth out frown lines and forehead creases. These are all non-invasive procedures, as opposed to invasive (surgical) procedures, and modern cosmetic surgeons offer them all the time.
To learn more about any of these cosmetic surgery procedures, please contact Dr. Vasdev Rai at the Cosmetic Surgical Center in Dallas, Texas today to schedule your initial consultation.
Dr. Vasdev Rai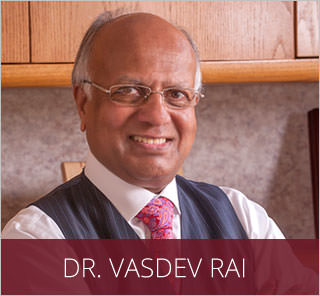 Dr. Vasdev Rai has performed more than 25,000 cosmetic surgeries over his more than 30 years in practice as a Dallas plastic surgeon. He is a board-certified plastic surgeon who was first certified by the American Board of Plastic Surgery in 1983. Learn More...
Dr. Surjit Rai
Dr. Surjit Rai was born and raised in Plano, Texas. Being the son of a plastic surgeon, Dr. Rai had the unique opportunity to see first-hand the impact a plastic surgeon can have. He knew at a young age that he would dedicate his life and academic career towards the goal of becoming a plastic surgeon. Learn More...