Cosmetic Surgery Tourism: Is It Worth It?
Published on May 15, 2008 by Dr. Rai (drrai.net)
Thousands of Americans every year travel overseas for surgery, from 5000 to 500,000 annually, depending on which procedures you consider and which estimates you believe. However, traveling overseas for cosmetic surgery has some major risks.
First, it can be very difficult to verify the credentials and surgical history of doctors in foreign countries. Although the International Society of Aesthetic Plastic Surgery does have a resource for finding surgeons in other countries who meet US standards for training and equipment. However, many of the surgeons who are associated with cosmetic tourism companies do not meet these standards.
Second, you should always have the doctor who performed the surgery monitor your recovery, which is impossible if you have had your surgery performed overseas.
Finally, if any do complications arise as a result of your operation, you may be unable to find a doctor who is willing to treat your complications. This is partly for legal reasons, since they do not want to be held liable for anything that goes wrong during the revision surgery. And once you find a doctor to help you, your revision surgery is likely to cost far more than the original surgery would have.
In addition, cosmetic surgery vacations are not as good as advertized. Savings on cosmetic tourism vacations have gone down as a result of the weak dollar. And don't forget that you will be undergoing surgery. You are unlikely to enjoy the vacation as much as you think, since you will be prohibited from engaging in many activities both prior to and following your surgery.
The only good reason for cosmetic surgery "tourism," is to travel to get the best possible treatment from a leading surgeon.
To talk to a skilled cosmetic surgeon, contact the Cosmetic Surgical Center today to set up a consultation.
Dr. Vasdev Rai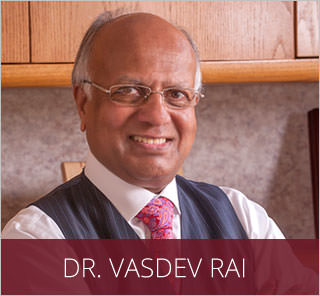 Dr. Vasdev Rai has performed more than 25,000 cosmetic surgeries over his more than 30 years in practice as a Dallas plastic surgeon. He is a board-certified plastic surgeon who was first certified by the American Board of Plastic Surgery in 1983. Learn More...
Dr. Surjit Rai
Dr. Surjit Rai was born and raised in Plano, Texas. Being the son of a plastic surgeon, Dr. Rai had the unique opportunity to see first-hand the impact a plastic surgeon can have. He knew at a young age that he would dedicate his life and academic career towards the goal of becoming a plastic surgeon. Learn More...