Is Cosmetic Surgery for You?
Published on June 8, 2008 by Dr. Rai (drrai.net)
The British news magazine Mirror ran a very simple, but effective piece entitled "Plastic Surgery: The Arguments for and against." Unlike many pseudo-news articles that attempt to impose the magazine's rational processes upon readers, the feature takes a simple, objective approach. The feature includes a brief narrative from each of two women, both in their fifties, one who has never had any plastic surgery, and can't see why anyone would, the other who has had eight separate cosmetic surgery procedures performed and is very happy with the results.
The arguments are quite detailed and personal, but some brief excerpts might give a good understanding. The woman who has never had plastic surgery made her main point: "I'm happy, healthy and, in my 50s, more comfortable in my skin than ever. Why would I want to risk that to make my face smoother but blanker and my body a bit perkier?" She expresses a common attitude about facelifts making the face more bland, something that does not happen when working with a skilled cosmetic surgeon. She notes "I've never dieted and I have remained fairly constant at around 9 stones [126 pounds] which is fine for my 5ft 7 in frame." She confesses a love for exercise, a contempt for fancy beauty products, and a conviction that "old tricks" are the most effective way to look your best.
On the other hand, the woman who has undergone numerous cosmetic surgeries, described herself in her 20s, saying that when she was a model and Playboy bunny "I didn't worry about losing my looks. I never thought about my skin sagging or my breasts heading south–I just never imagined it would happen." Then she got married and got a steady job she had to give up when she got pregnant. As a stay-at-home mother, she found her figure and her face became less pleasing than they had been. After talking with a friend who had had cosmetic surgery, she had a facelift and a neck lift, whose results she felt were life-changing. She followed it up with a breast lift to correct sagging and asymmetry in her breasts. She has had a tummy tuck and liposuction as well. She says, "I am really happy with the way I look now and have no regrets at all about having so much cosmetic surgery. It has changed my life for the better and enabled me to carry on enjoying my looks, instead of just feeling frumpy and middle-aged. Thanks to the surgery I still have an exuberance and zest for life that comes from looking and feeling great."
The article is a simple but effective way of establishing that cosmetic surgery is not for everyone, but it is for some.
If you would like to find out whether it is for you, please contact the Cosmetic Surgical Center in Dallas, Texas, for a consultation.
Dr. Vasdev Rai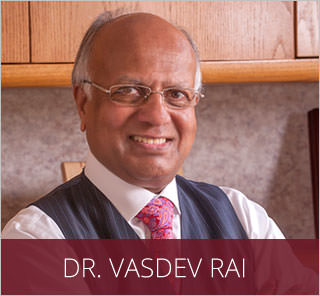 Dr. Vasdev Rai has performed more than 25,000 cosmetic surgeries over his more than 30 years in practice as a Dallas plastic surgeon. He is a board-certified plastic surgeon who was first certified by the American Board of Plastic Surgery in 1983. Learn More...
Dr. Surjit Rai
Dr. Surjit Rai was born and raised in Plano, Texas. Being the son of a plastic surgeon, Dr. Rai had the unique opportunity to see first-hand the impact a plastic surgeon can have. He knew at a young age that he would dedicate his life and academic career towards the goal of becoming a plastic surgeon. Learn More...