Unqualified Cosmetic Surgeon Arrested
Published on September 12, 2008 by Dr. Rai (drrai.net)
A French plastic surgeon, one Michel Maure, was arrested in Spain after he breached his bail conditions in France. An international manhunt found him in Catalonia. He was awaiting sentencing for having performed several dozen surgeries, including breast augmentation and liposuction which left the patients badly scarred and with complications.
Not Trained in Plastic Surgery
His specialist training was in anesthesiology, not in surgery, but French law had a loophole which he used to get away with doing cosmetic surgery. France has closed that loophole. Despite his training in administering anesthesia, many of his patients reported that they had feel agonizing pain during their surgeries, because of having insufficient anesthesia.
Maure was arrested in 2004 and at that time, assured the police that he was "one of the great aesthetic surgeons of the world". He claimed that jealous rivals were victimizing him, and that the plaintiffs in the lawsuit against him were just women who had refused to pay for their surgeries.
The French court where he was tried found him guilty of mutilating and endangering the lives of over 90 women, and required that he pay a large fine and compensate each of his ex-patients with amounts not yet agreed upon. He will now be extradited to France for his sentencing.
Choose Your Surgeon Carefully
This news item points up the importance of choosing your cosmetic surgeon wisely. Maure attracted patients by charging very low fees and offering easy payment schedules. When you choose your cosmetic surgeon, it's more important to check into the background and education, and to make sure that they are board-certified.
Also find out what professional associations the surgeon belongs to, as these organizations have strict standards for their members. They also keep a surgeon in touch with his peers, and with the latest and improved methods and technologies.
Dr. Rai is Chief of Plastic Surgery at Medical City Dallas Hospital, and on the staff of three other hospitals. He is certified by the American Board of Plastic Surgery. Please see the Testimonials page for comments made by some of his ex-patients. You will be in safe and competent hands with him, no matter which particular cosmetic surgery you would like to have.
Dr. Vasdev Rai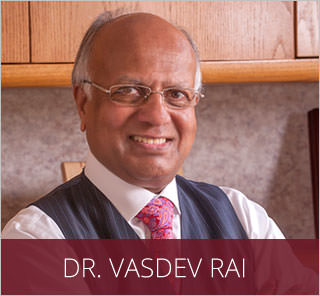 Dr. Vasdev Rai has performed more than 25,000 cosmetic surgeries over his more than 30 years in practice as a Dallas plastic surgeon. He is a board-certified plastic surgeon who was first certified by the American Board of Plastic Surgery in 1983. Learn More...
Dr. Surjit Rai
Dr. Surjit Rai was born and raised in Plano, Texas. Being the son of a plastic surgeon, Dr. Rai had the unique opportunity to see first-hand the impact a plastic surgeon can have. He knew at a young age that he would dedicate his life and academic career towards the goal of becoming a plastic surgeon. Learn More...