Who Would You Like to Resemble?
Published on December 10, 2008 by Dr. Rai (drrai.net)
According to Fox News recently, cosmetic surgery patients are loudly asking for famous facial features. Fox News interviewed plastic surgeons in several states and learned that media coverage is the guiding light for what new patients think they want to look like. Mere beauty is not enough, and negative fame is not inspiring these patients; their Pied Piper is favorable publicity.
So there are few requests to look like Paris Hilton or Britney Spears. And as media fame waxes and wanes, requests change accordingly. Many patients previously asked for Sharon Stone's nose but now ask for one like Jessica Alba's. Where Heather Locklear's cheeks were previously popular, now people want cheeks like Carrie Underwood's.
Men are not exempt from this trend. Full pouts are in fashion for both sexes and male patients have been asking for lips like Mario Lopez. A good jawline is always a popular masculine feature and men are asking to look like Daniel Craig or Hugh Jackman.
The most popular look of all is apparently that of Scarlett Johansson, thought to have the perfect combination of lips, cheeks and breasts. Her face is considered to be the ideal "apple" shape with cheeks tapering down nicely to the jaw. Women used to ask more for Pamela Anderson's breasts but now are favoring a smaller size and asking for breasts like Scarlett's of a size C.
One has to wonder how many cosmetic surgery patients are asking to look more like themselves.
If you would like to schedule a personal consultation with Dr. Rai, please call or email our cosmetic surgery office today.
Dr. Vasdev Rai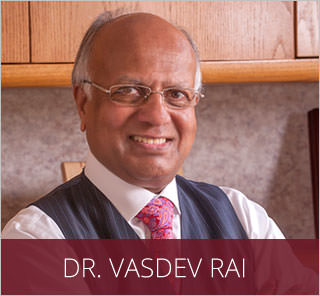 Dr. Vasdev Rai has performed more than 25,000 cosmetic surgeries over his more than 30 years in practice as a Dallas plastic surgeon. He is a board-certified plastic surgeon who was first certified by the American Board of Plastic Surgery in 1983. Learn More...
Dr. Surjit Rai
Dr. Surjit Rai was born and raised in Plano, Texas. Being the son of a plastic surgeon, Dr. Rai had the unique opportunity to see first-hand the impact a plastic surgeon can have. He knew at a young age that he would dedicate his life and academic career towards the goal of becoming a plastic surgeon. Learn More...