Facelift Patient Satisfaction
Published on July 26, 2011 by Dr. Rai (drrai.net)
You may be considering a facelift, but are feeling nervous because the only facelifts you have seen don't look very good. This is mostly because all the great facelifts go unnoticed. There are thousands of people in the Dallas-Fort Worth area who get facelifts every year, you may see many of them every day without knowing it, which can make it hard for you to understand just how many facelift patients get really great results.
One of the few studies to look at facelift patient satisfaction is the Owsley Survey, which has some serious limitations. The survey was mailed to patients at an average of 12.6 years after their facelift and asked them to rate their satisfaction with the procedure at one year after surgery and at the present time, with 89 patients returning the survey. Although all but one patient (98%) reported feeling positive about their facelift results at one year postoperatitve, this is only based on their memory of how they felt an average of 11.6 years ago. More reliable is the patients current ratings. Sixty-one patients (69%) reported satisfaction at their surgical results as well as feeling that they looked 10 or more years younger.
Another place to look to see how satisfied patients are with the results of their facelifts is the independent ratings site Realself.com, where plastic surgery patients can report whether they feel a procedure was "worth it." On Realself.com, 82% of patients report that a facelift is "worth it." Although people are more likely to seek out the rating site to report surgical problems, making this number almost certainly lower than the actual patient satisfaction, it is worth noting that facelifts have a much higher satisfaction rate than BOTOX® Cosmetic (64%), Juvéderm (62%), Restylane (62%), and almost any other nonsurgical intervention.
Your satisfaction is also likely to vary depending on your selection of surgeon. During your consultation, Dr. Vasdev Rai can talk to you about his patients' experiences. To schedule your consultation with Dr. Rai, please contact the Cosmetic Surgical Center in Dallas, Texas today.
Dr. Vasdev Rai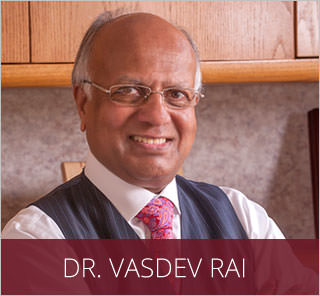 Dr. Vasdev Rai has performed more than 25,000 cosmetic surgeries over his more than 30 years in practice as a Dallas plastic surgeon. He is a board-certified plastic surgeon who was first certified by the American Board of Plastic Surgery in 1983. Learn More...
Dr. Surjit Rai
Dr. Surjit Rai was born and raised in Plano, Texas. Being the son of a plastic surgeon, Dr. Rai had the unique opportunity to see first-hand the impact a plastic surgeon can have. He knew at a young age that he would dedicate his life and academic career towards the goal of becoming a plastic surgeon. Learn More...