Facelift Surgery Up 6 Percent in 2012
Published on April 30, 2013 by Dr. Rai (drrai.net)
According to recently released statistics from the American Society of Plastic Surgeons, facelift procedures were up 6 percent in 2012 compared to the previous year.
Facial appearance is an important indicator of your age. As soon as our early forties, we begin to develop:
Deep folds extending from the nose downward
Fat deposits under the chin
Sagging skin along the jaw line
Deep folds along the lower face
Folds across the neck
Your facelift can be customized to improve the unique signs of aging with which you are dissatisfied, or Dr. Vasdev Rai will recommend another procedure like a forehead lift if a facelift cannot achieve your expected outcome.
According to the ASPS, many areas of facial rejuvenation saw growth in 2012. Facelifts were one of the top surgical procedures, with 126,320 performed by ASPS member doctors.
A facelift in Dallas can be an effective way to achieve long-lasting facial rejuvenation. Unlike facial fillers and other non-surgical treatments, a facelift produces results that can last several years or longer.
If you'd like to find out if a facelift is right for you, and if you live in Dallas, Fort Worth or the surrounding areas of Texas, please contact the Cosmetic Surgical Center to schedule a consultation with experienced plastic surgeon Dr. Vasdev Rai.
Dr. Vasdev Rai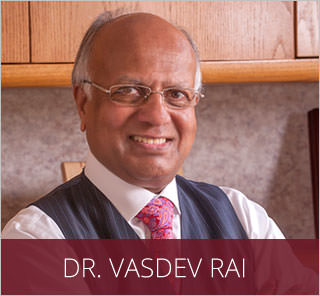 Dr. Vasdev Rai has performed more than 25,000 cosmetic surgeries over his more than 30 years in practice as a Dallas plastic surgeon. He is a board-certified plastic surgeon who was first certified by the American Board of Plastic Surgery in 1983. Learn More...
Dr. Surjit Rai
Dr. Surjit Rai was born and raised in Plano, Texas. Being the son of a plastic surgeon, Dr. Rai had the unique opportunity to see first-hand the impact a plastic surgeon can have. He knew at a young age that he would dedicate his life and academic career towards the goal of becoming a plastic surgeon. Learn More...