Abdominoplasty Surgery Tightens Loose Skin and Sagging Muscles
Published on November 30, 2017 by Dr. Rai (drrai.net)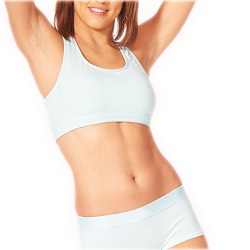 The abdominoplasty, also known as the tummy tuck, is a cosmetic surgical procedure that is used to tighten loose skin and weakened muscles that result in a saggy appearance. To remedy this problem, many people often choose to commit to a diet plan or workout routine, but that does not always work out the way they want.
If you're spending a lot of time in the gym, but find that you're not getting the results you desire, then it may be time to consider a body contouring surgery such as an Abdominoplasty. Also known as a tummy tuck, this plastic surgery procedure can be used to tighten the muscles in your abdomen and removes excess skin and fat, leaving you with a fabulously flat stomach.
Although it seems similar, the abdominoplasty is not anything like the liposuction procedure. However, you can choose to pair this surgery with a liposuction for improved results. It is a low-risk procedure that requires the skilled hands of a plastic surgeon. You should take some time to consider your options and learn the facts about the treatment before jumping into a decision.
Who Are The Best Candidates For An Abdominoplasty?
An abdominoplasty is a viable option for both women and men who are in good general health. If you have gone through a number of pregnancies that have caused you to develop loose skin in the abdomen, then an abdominoplasty can help correct this issue. The procedure is effective in reducing the excess skin and tightens the abdominal muscles for a tighter look.
Candidates Unworthy of the Procedure
During the procedure, the vertical abdominal muscles are tightened. So if you're a woman who is planning on having children in the future, then it will be much wiser to postpone the abdominoplasty until you have finished having children. During a pregnancy, the tightened vertical abdominal muscles can be separated and completely reverse the changes.
If you're planning on losing more weight in the future, then you should also consider holding back on getting the tummy tuck done. The procedure is not designed to make you lose weight, so you should be within your ideal weight range before undergoing the surgery.
Benefits of an Abdominoplasty
A tummy tuck can remove the excess skin around the stomach area to give you a completely refreshed, toned, and aesthetically pleasing look. The tightened muscles in your abdominal area not only makes you look more attractive and toned, but the changes to your body can contribute to a boost in confidence.
After the procedure, your stomach will feel much firmer and the saggy appearance that you dreaded having in the past will be gone for good. You can walk tall with more confidence in the way you look.
Contact Our Office
At the Cosmetic Surgical Center, we understand how important it is for you to look and feel your absolute best. We develop customized surgical procedures that can help you reach your aesthetic goals safely. Contact us to schedule your appointment today!
Dr. Vasdev Rai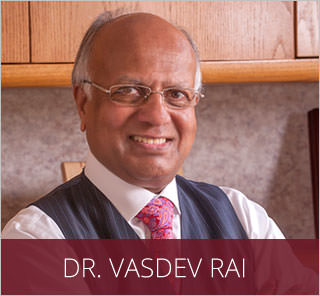 Dr. Vasdev Rai has performed more than 25,000 cosmetic surgeries over his more than 30 years in practice as a Dallas plastic surgeon. He is a board-certified plastic surgeon who was first certified by the American Board of Plastic Surgery in 1983. Learn More...
Dr. Surjit Rai
Dr. Surjit Rai was born and raised in Plano, Texas. Being the son of a plastic surgeon, Dr. Rai had the unique opportunity to see first-hand the impact a plastic surgeon can have. He knew at a young age that he would dedicate his life and academic career towards the goal of becoming a plastic surgeon. Learn More...