Becoming the Beautiful Bride of Your Dreams
Published on April 13, 2016 by Dr. Rai (drrai.net)
Every little girl dreams of her wedding day – wearing the perfect dress at the perfect venue, walking down the aisle with all eyes on her. Becoming the center of attention, creating memories and capturing photos to last a lifetime. When that day comes, it's important to look your very best and feel confident in your appearance!
But if you're not confident in your face and body, that can add a great deal of stress to what should be the happiest day of your life. To feel confident and beautiful on your big day, our office offers cosmetic bridal packages!
Whether you just want a little non-surgical rejuvenation or if you need more extensive surgical enhancements to feel your best, we can customize the right package to leave you looking as beautiful on the outside as you feel on the inside!
Contact us to schedule your consultation and learn more from board-certified plastic surgeon Dr. Vasdev Rai.
Dr. Vasdev Rai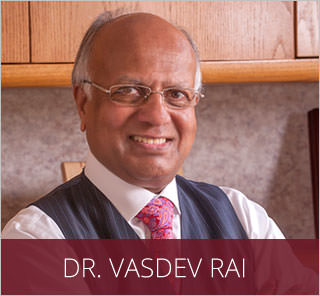 Dr. Vasdev Rai has performed more than 25,000 cosmetic surgeries over his more than 30 years in practice as a Dallas plastic surgeon. He is a board-certified plastic surgeon who was first certified by the American Board of Plastic Surgery in 1983. Learn More...
Dr. Surjit Rai
Dr. Surjit Rai was born and raised in Plano, Texas. Being the son of a plastic surgeon, Dr. Rai had the unique opportunity to see first-hand the impact a plastic surgeon can have. He knew at a young age that he would dedicate his life and academic career towards the goal of becoming a plastic surgeon. Learn More...