I Wanna Look Like Someone Else!
Published on January 29, 2009 by Dr. Rai (drrai.net)
Recently the U.K. Daily Star did a poll among females as to which pop culture star they would most like to resemble. Britney Spears got 44 percent of the votes with Julianne Hough in second place with just 11 percent.
Last week the director of a Beverly Hills cosmetic surgery clinic said in an interview:
"We've had three women in the past six weeks come in clutching very recent magazine photos of Britney."
One wanted liposuction for her abdomen to look like Britney's
One wanted a nose surgery to get a Britney nose
One just said, "Make me look as close to her as possible
The clinic declined the first and third of those requests, explaining that they were unrealistic. For the nose request they agreed to do a rhinoplasty.
Even Britney Spears herself is unhappy with her body. After having her baby she appeared very busty and felt annoyed that she could not fit into slinky suits. "I have a love-hate relationship with my boobs. At the moment I hate them. I want them smaller," she said. "I'm tempted to have a breast reduction …"
Perhaps she had one, as more recent photos show her thinner, wearing no bra and sporting very little cleavage.
Spears is not the only celebrity dissatisfied with her appearance, as we can see from the reports and photos of the multitudes who have had cosmetic surgery, such as Joan Rivers, Jessica Simpson, Kenny Rogers, and Melanie Griffith.
One problem is that the notions of a "perfect face" or "perfect body" change over time. But where are we when the idolized models also change? The solution is to leave well enough alone and be judicious in which procedures you have. Enhancement of oneself is the goal rather than transformation into somebody else.
Dr. Rai will be happy to give you a personal consultation if you would like to know more about available cosmetic surgeries. Some will be appropriate and promising for you and others will not. Please call or email our cosmetic surgery office to learn more.
Dr. Vasdev Rai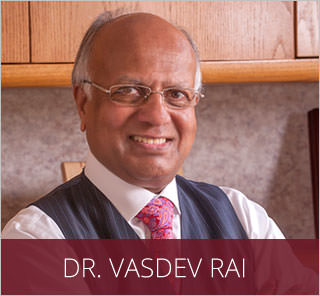 Dr. Vasdev Rai has performed more than 25,000 cosmetic surgeries over his more than 30 years in practice as a Dallas plastic surgeon. He is a board-certified plastic surgeon who was first certified by the American Board of Plastic Surgery in 1983. Learn More...
Dr. Surjit Rai
Dr. Surjit Rai was born and raised in Plano, Texas. Being the son of a plastic surgeon, Dr. Rai had the unique opportunity to see first-hand the impact a plastic surgeon can have. He knew at a young age that he would dedicate his life and academic career towards the goal of becoming a plastic surgeon. Learn More...