Is Male Liposuction Safe?
Published on June 24, 2015 by Dr. Rai (drrai.net)
Liposuction for men is specifically designed to target those areas on the male body most resistant to toning. This body contouring option can be used to eliminate stubborn fat deposits where men need it most: in the abdominal area, around the waist, and along the flanks and lower back. If you have struggled with sculpting these or other parts of your body, male liposuction may be just the solution you have been looking for.
If you are considering male liposuction in the Dallas area, please call board-certified plastic surgeon Dr. Vasdev Rai at 972-566-6500 to schedule a consultation today.
Male Liposuction Risks
While male liposuction is largely considered both safe and effective, there are some risks associated with any surgical procedure. These include adverse reactions to anesthesia, excessive bleeding, and infection. Your risks for these and other complications are greatly reduced by closely following Dr. Rai's pre and postoperative instructions.
As a board-certified plastic surgeon who cares deeply about the safety and satisfaction of our patients, Dr. Rai will work directly with you during all stages of your treatment to help reduce your risks and ensure the most pleasing results.
To learn more about male liposuction and similar male body toning procedures, please contact the Cosmetic Surgical Center today. Dr. Rai welcomes patients from Dallas and all surrounding areas of Texas.
Dr. Vasdev Rai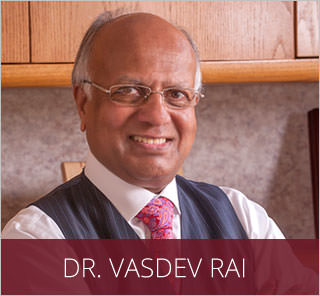 Dr. Vasdev Rai has performed more than 25,000 cosmetic surgeries over his more than 30 years in practice as a Dallas plastic surgeon. He is a board-certified plastic surgeon who was first certified by the American Board of Plastic Surgery in 1983. Learn More...
Dr. Surjit Rai
Dr. Surjit Rai was born and raised in Plano, Texas. Being the son of a plastic surgeon, Dr. Rai had the unique opportunity to see first-hand the impact a plastic surgeon can have. He knew at a young age that he would dedicate his life and academic career towards the goal of becoming a plastic surgeon. Learn More...