Kate Moss Is the Modern Nefertiti? Dont Bet on It
Published on August 28, 2008 by Dr. Rai (drrai.net)
The British Museum is set to display a solid gold statue of supermodel Kate Moss, entitled "Siren." It is purported to be the largest gold statue built since ancient Egypt, and it weighs 50 kg (110 lbs), making its value in gold alone nearly $1.5 million, although its actual value is likely much higher since a nude painting of her sold for over $7 million in 2005. The statue is by artist Marc Quinn, who previously made sculptures of her in various meditative postures, entitled "Sphinx." The previous seven statues were of her in yoga poses, and were made of bronze. However, they were not portraits because the bodies were drawn from yogis, but the faces and hands were from Moss. When asked about these sculptures, Quinn responded that he did them because Moss represents a mysterious persona, "an image . . . twisted and sculpted by our collective desire," and "a knotted Venus of our age." The British Museum is going to display the sculpture and several others in a gallery that houses ancient Greek sculptures, lending credibility to the notion that Kate Moss represents a Venus for our age, or perhaps Nefertiti, the Egyptians' model of beauty.
But is this true? Let's take a look at the ratings of the sexiest women by men's magazines to consider this possibility. First, let's take a look at Maxim, whose Hot 100 has the longest record:
Marisa Miller

Scarlett Johansson*

Jessica Biel*

Eva Longoria Parker*

Sara Michelle Geller

Elisha Cuthbert

Eva Mendes*

Christina Aguilera

Lindsay Lohan*

Ashley Tisdale
Asterisks indicate women who were also in the top 10 in 2007, and previous #1′s were: Lohan, Longoria, Aguilera, Alba, Jessica Simpson, and Jennifer Garner. Now let's consider the list of Maxim's rival publication FHM magazine:
Megan Fox

Jessica Biel*

Jessica Alba*

Elisha Cuthbert

Scarlett Johansson *

Emmanuelle Chiqrui

Hilary Duff

Tricia Helfer

Blake Lively

Kate Beckinsale
FHM's list
seems to have a little more ADD, with a 70 % annual turnover, although if you look deeper in the lists, the others typically show up, creating a more or less consistent group of women who are considered the "type" of beauty. The lists are governed via a survey of the magazine's readership, which means that they are determined by men roughly 18-35, who probably spend more time looking for and talking about what makes women beautiful than practically anyone, with the possible exception of cosmetic surgeons. Although you may object to the magazine's superficial, stereotypical notion of beauty, it is exactly this "stereotypical" notion of beauty that Quinn claims to be seeking. Since Kate Moss doesn't show up on either list this past year, we can assume that she is not the contemporary type of beauty.
So who is? If we look at women who showed up on both top 10 lists in both 2007 and 2008, the company is pretty select: Jessica Biel and Scarlett Johansson. Tomorrow we'll consider what they tell us about feminine beauty.
If you want to talk to someone who really understands not only what represents the contemporary ideal of beauty, but how to achieve it, contact the Cosmetic Surgical Center in Dallas, Texas, today to schedule a consultation.
Dr. Vasdev Rai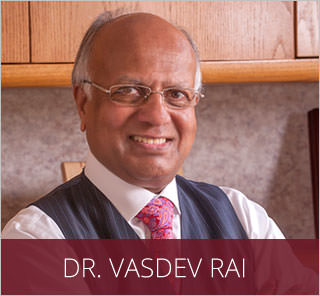 Dr. Vasdev Rai has performed more than 25,000 cosmetic surgeries over his more than 30 years in practice as a Dallas plastic surgeon. He is a board-certified plastic surgeon who was first certified by the American Board of Plastic Surgery in 1983. Learn More...
Dr. Surjit Rai
Dr. Surjit Rai was born and raised in Plano, Texas. Being the son of a plastic surgeon, Dr. Rai had the unique opportunity to see first-hand the impact a plastic surgeon can have. He knew at a young age that he would dedicate his life and academic career towards the goal of becoming a plastic surgeon. Learn More...