Summer Fashions Conceal Some Flaws, but Others . . .
Published on August 13, 2008 by Dr. Rai (drrai.net)
Summer is the time of year that all women dread as forcing them to expose all their flaws.However, there are a number of fashions that can allow a woman to avoid showing the world her particular flaws.
If you have varicose veins, cellulite, or fatty ankles, the maxi dress is a good solution.With its long skirt and hip-fitted curves it can conceal many cosmetic flaws in the legs that make women feel self-conscious.To balance the look, however, the maxi shows a great deal of skin in the upper body area, including both arms and decolletage.
For women with a bulging tummy, one current trend is a combination top that has two parts, a Lycra undergarment and a more flowing outergarment.
If you have flabby arms with excess fat and skin, you can conceal them this summer with batwing, drapey, or flouncy sleeves.To balance the arms, wear a form-fitted dress, that reveals a good amount of cleavage.
If you have a neck that is beginning to show your age, Edwardian fashions have a high neck without being too heavy.Balancing bare sleeves and a high neck, the tops maintain a summer look.In addition, the fashion accent of scarves this summer help to conceal issues with the neck.
Of course, it is impossible to conceal all these flaws at the same time.And not all these fashions will work for all women.With all the concealing fashions that are available, it's an excellent opportunity to take an honest look at your body and decide what you can live with and what you can't.
To get more information about how to fix the aspects of your appearance you just can't live with, contact Dr. Vasdev Rai at the Cosmetic Surgical Center in Dallas, Texas for a consultation.
Dr. Vasdev Rai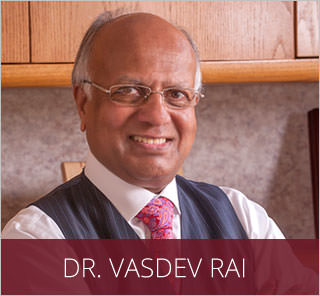 Dr. Vasdev Rai has performed more than 25,000 cosmetic surgeries over his more than 30 years in practice as a Dallas plastic surgeon. He is a board-certified plastic surgeon who was first certified by the American Board of Plastic Surgery in 1983. Learn More...
Dr. Surjit Rai
Dr. Surjit Rai was born and raised in Plano, Texas. Being the son of a plastic surgeon, Dr. Rai had the unique opportunity to see first-hand the impact a plastic surgeon can have. He knew at a young age that he would dedicate his life and academic career towards the goal of becoming a plastic surgeon. Learn More...