Top 3 Benefits of PRP Hair Restoration
Published on January 22, 2018 by Dr. Rai (drrai.net)
There are a great deal of people out there who feel as if having a thick head of hair is an important part of their identity and sense of style. If you're noticing a reduction of hair growth, whether it is caused by hereditary balding or an underlying health condition such as alopecia, it can leave you feeling insecure and cause you to lose your sense of self. However, with PRP hair restoration, you can age gracefully with a full head of lustrous hair.
The PRP Hair Restoration Treatment
PRP therapy is an advanced procedure that utilizes your own platelets, cells found in your blood, to help fight the onset of hair loss. Platelets contain helpful proteins that can help promote natural hair growth. The treatment involves extracting a small sample of blood that is then spun to concentrate the platelets into PRP (platelet rich plasma). Once the process is completed, the solution will then be injected it into your scalp.
PRP hair restoration is a great treatment for both men and women who want to stimulate their hari growth. The platelets can help slow down the rate at which your hair thins, with patients experiencing visual improvements within three to six months. As the treatment works to increase hair growth, you will start to see thicker, villus hair grow in over time. With repeat treatments, you will see even greater hair growth with time.
Since the blood used to perform the treatment is extracted from your own body, there will be minimal to no risks experienced from the procedure. This helps to ensure a fast recovery time and optimal results without a long period of downtime that may keep you away from work and your normal daily activities. With a full head of natural-looking hair, you may feel confident, secure, and stunning. It can also great enhance other aspects of your daily life.
Here are some of the more notable benefits provided by PRP hair restoration:
1. Enhances Your Aesthetic Appeal
With thicker, more luscious hair, you can improve your overall style in a number of ways that would have been impossible with thinning hair or no hair at all. A simple change in your hairstyle can better reflect how you're feeling and give you a look that's all yours. It can help you refresh your look and keep things fresh.
2. Improves Confidence Levels
A full head of hair can help you feel better about your overall look and contribute to developing a greater sense of self. As a result, you might experience a significant boost in confidence that will affect how you carry yourself and interact with people.
3. Makes You Feel More Capable
In many cases, an increase in confidence can help you feel more optimistic and secure. You'll feel better about performing tasks given to you and happier to do them. Not only will your hair growth improve your good looks, it can help make you feel better when you're out and about, whether it's for fun or for work. You will feel more capable when handling tasks and will be prepared to take on any challenge that comes your way.
Enhance Your Hair Growth with PRP Hair Restoration
If losing your hair has you feeling insecure and less confident in your appearance, do yourself a favor and contact Dr. Rai to schedule your consultation. Dr. Rai will talk to you about the details of the procedure and the the benefits it can provide you. If you're a good candidate for the PRP hair restoration treatment, he will develop a suited to your own individual needs. Contact us to schedule your appointment today.
Dr. Vasdev Rai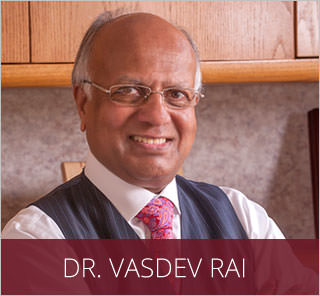 Dr. Vasdev Rai has performed more than 25,000 cosmetic surgeries over his more than 30 years in practice as a Dallas plastic surgeon. He is a board-certified plastic surgeon who was first certified by the American Board of Plastic Surgery in 1983. Learn More...
Dr. Surjit Rai
Dr. Surjit Rai was born and raised in Plano, Texas. Being the son of a plastic surgeon, Dr. Rai had the unique opportunity to see first-hand the impact a plastic surgeon can have. He knew at a young age that he would dedicate his life and academic career towards the goal of becoming a plastic surgeon. Learn More...