What Is Body Contouring Surgery?
Published on March 4, 2021 by Dr. Rai (drrai.net)
Dedicating yourself to losing weight by dieting and exercise is a tremendous achievement. But losing weight is not the end of your body transformation journey. Many people who have undergone major weight loss notice that they are left with areas of the body that have large amounts of loose excess skin. At the Cosmetic Surgical Center, we can help you reach your body goals through body contouring surgery
What Is Body Contouring Surgery?
Body contouring surgery refers to a variety of surgical procedures that focus on removing excess skin and pockets of stubborn fat in order to give the treated area a tighter and more toned appearance. At the Cosmetic Surgical Center, we offer a variety of body contouring procedures. Options we offer include:
Tummy tuck
Arm lift
Thigh lift
Buttock lift
Liposuction can also be performed for patients who have a bit of excess bulk around certain areas of their body but no excess loose tissue. Liposuction can also be performed along with procedures like a tummy tuck for more comprehensive results. 
We also offer options like a mommy makeover for mothers who are struggling to restore the pre-pregnancy appearance of their bodies. A mommy makeover can include body contouring procedures, as well as breast enhancement procedures such as a breast lift. 
Schedule a Consultation
Contact the Cosmetic Surgical Center in Dallas today to schedule a consultation with Dr. Rai. He can let you know if you are a good candidate for body contouring surgery and can provide you with beautiful and natural-looking results.
Dr. Vasdev Rai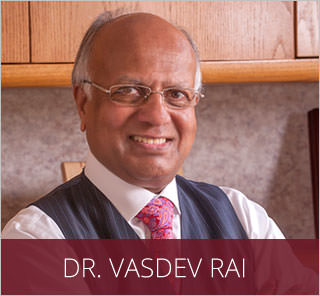 Dr. Vasdev Rai has performed more than 25,000 cosmetic surgeries over his more than 30 years in practice as a Dallas plastic surgeon. He is a board-certified plastic surgeon who was first certified by the American Board of Plastic Surgery in 1983. Learn More...
Dr. Surjit Rai
Dr. Surjit Rai was born and raised in Plano, Texas. Being the son of a plastic surgeon, Dr. Rai had the unique opportunity to see first-hand the impact a plastic surgeon can have. He knew at a young age that he would dedicate his life and academic career towards the goal of becoming a plastic surgeon. Learn More...