Am I a liposuction candidate if I have loose skin and fatty deposits?
Published on May 9, 2014 by Dr. Rai (drrai.net)
Liposuction will not tighten loose skin, and if you have poor elasticity it will make your loose skin even worse. Depending on the body part affected, a procedure such as tummy tuck, thigh lift, or arm lift is the appropriate treatment for loose skin. You said you have fatty deposits as well, those can be treated with liposuction in conjunction with a procedure to remove the excess skin.
When liposuction is used alone, good skin tone and elasticity are a must for good results. When the skin is in good condition, it will tighten up, giving you the desired body contour. For loose skin and fatty deposits, you may want to consider one of the following:
Arm lift – removes excess skin and tightens tissues in the arm
Thigh lift – tightens up the inner or outer thigh
Tummy tuck – removes excess skin and tightens loose muscles in the abdomen
All three procedures can remove some excess fat, but you may need liposuction along with a skin tightening procedure to achieve the desired results.
Double Chin, Jowls, and Neck
The same principles apply if the problem is in your face and neck area. Liposuction can be used to correct a double chin by removing fat deposits, but if loose skin is also a problem a facelift and/or neck lift may be necessary to give you the look you desire.
To learn more about body contouring procedures, in the Dallas/Fort Worth area, please contact the Cosmetic Surgical Center to schedule a comprehensive consultation with Dr. Vasdev Rai.
Dr. Vasdev Rai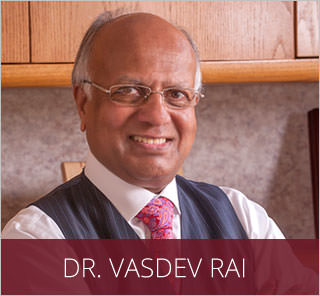 Dr. Vasdev Rai has performed more than 25,000 cosmetic surgeries over his more than 30 years in practice as a Dallas plastic surgeon. He is a board-certified plastic surgeon who was first certified by the American Board of Plastic Surgery in 1983. Learn More...
Dr. Surjit Rai
Dr. Surjit Rai was born and raised in Plano, Texas. Being the son of a plastic surgeon, Dr. Rai had the unique opportunity to see first-hand the impact a plastic surgeon can have. He knew at a young age that he would dedicate his life and academic career towards the goal of becoming a plastic surgeon. Learn More...