Free Fat Grafting with Liposuction: You Get Less Than You Pay for
Published on April 28, 2011 by Dr. Rai (drrai.net)
Around the country, discount plastic surgery practices are offering a new incentive: free fat grafting with liposuction treatment. We aren't aware of any practices offering this in the Dallas-Fort Worth area yet, but we want to head it off before it starts. There are many reasons to approach an offer like this skeptically.
Fat grafting has a number of potential drawbacks. In particular, unsuccessful fat grafts can leave the treated area looking dimpled and lumpy, and fat grafting to the breast may also cause concerns about breast cancer screening.
Fat grafting success depends highly on the technique of the surgeon. Only a few surgeons are able to achieve consistent results with fat grafting. Most likely, surgeons who can consistently achieve good results with the technique are not going to be giving it away for free.
Finally, even when performed by a highly successful surgeon, fat grafting often takes two or three attempts before achieving the contour you desire. This means that once you see the results of your fat grafting, you have to go back and get more fat injected. Unless the clinic is offering to store your excess fat for free, you will be paying for either banking your excess or a second liposuction to make sure you get the results you desire.
In short, taking fat grafting as part of a package deal may mean giving an unskilled plastic surgeon the opportunity to give you a bad cosmetic result in two places instead of one, which is certainly no bargain for you.
Facial rejuvenation, breast augmentation, lip augmentation, and other procedures where fat grafting is used all have well-proven alternatives that can give you the results you desire. To learn more about proven surgical techniques, please call or email Dr. Vasdev Rai at the Cosmetic Surgical Center today to schedule a consultation.
Dr. Vasdev Rai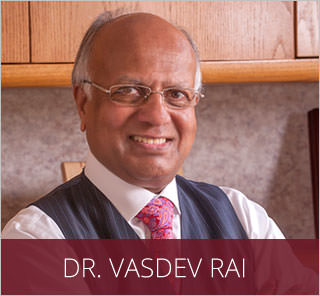 Dr. Vasdev Rai has performed more than 25,000 cosmetic surgeries over his more than 30 years in practice as a Dallas plastic surgeon. He is a board-certified plastic surgeon who was first certified by the American Board of Plastic Surgery in 1983. Learn More...
Dr. Surjit Rai
Dr. Surjit Rai was born and raised in Plano, Texas. Being the son of a plastic surgeon, Dr. Rai had the unique opportunity to see first-hand the impact a plastic surgeon can have. He knew at a young age that he would dedicate his life and academic career towards the goal of becoming a plastic surgeon. Learn More...