Mommy Makeovers Sweep The Nation
Published on June 23, 2009 by Dr. Rai (drrai.net)
Thousands of mothers are discovering the fantastic results they can achieve with the revolutionary plastic surgery, mommy makeover. Dr. Vasdev Rai is proud to provide his patients with the mommy makeover results they want.
With shows like The Biggest Loser, millions of Americans are getting the motivation they need to lose weight. For women, having children can change their bodies, making them long for their youthful appearance. No matter what the reason, if you want to improve the appearance of your body, a mommy makeover might be the best option for you.
A mommy makeover combines different plastic surgery procedures to turn back the clock and give you a younger, sleeker look. Some of the things a mommy makeover can correct include:
Sagging Breasts – With a breast augmentation or breast lift, the breasts can be reshaped to look fuller and perkier
Distended Abdomen – When the muscles and other soft tissues around the abdomen sag after childbirth, liposuction or abdominoplasty(tummy tuck) can help you gain a sleeker body contour.
Flabby Arms – Many women notice that fat accumulates on the backs of the arms as they age. An arm lift can remove excess skin and fat to give you an arm contour you can be happy with.
No matter what problems you may have with your body shape, there is a combination of options that we can customize for you. In addition to plastic surgery procedures, treatments like BOTOX® or dermal fillers can improve the look of your skin so you do not need to be self-conscious about wrinkles or folds.
If you live in the Dallas or Fort Worth, Texas area and are considering plastic surgery to correct the appearance of your body, please contact Dr. Vasdev Rai, Dallas plastic surgeon, to schedule your initial mommy makeover consultation.
Dr. Vasdev Rai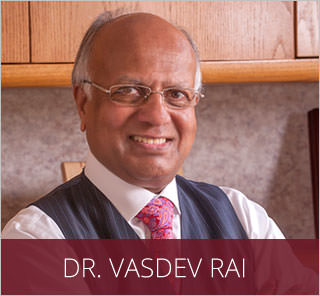 Dr. Vasdev Rai has performed more than 25,000 cosmetic surgeries over his more than 30 years in practice as a Dallas plastic surgeon. He is a board-certified plastic surgeon who was first certified by the American Board of Plastic Surgery in 1983. Learn More...
Dr. Surjit Rai
Dr. Surjit Rai was born and raised in Plano, Texas. Being the son of a plastic surgeon, Dr. Rai had the unique opportunity to see first-hand the impact a plastic surgeon can have. He knew at a young age that he would dedicate his life and academic career towards the goal of becoming a plastic surgeon. Learn More...