2008 ASAPS Cosmetic Surgery Statistics
Published on March 17, 2009 by Dr. Rai (drrai.net)
Each year the American Society for Aesthetic Plastic Surgery (ASAPS) collects statistics from cosmetic surgeons nationwide as to how many of the various procedures have been done. They then analyze and tabulate them and put them up on their website.
The statistics for 2008 show an interesting switch between breast augmentation and liposuction. Previously, liposuction was the most popular cosmetic procedure but is now taking second place to breast augmentation. In 2008, there were:
355,671 breast augmentation procedures, down 11 percent from 2007
341,144 liposuction procedures, down 25 percent from 2007
They both went down compared to 2007, as did many other procedures although not all. Overall, cosmetic surgeries sank by 12 percent over 2007 and the ASAPS President, Alan Gold, MD, considers that the slumping economy is the reason. He expects that when the economy improves there will be a spike in cosmetic surgeries, as people get the surgeries done that they previously delayed.
He also stated that with the slumping economy, some older workers must stay on the job for longer, competing with younger workers. They therefore want to look younger to compensate for the widespread ageism bias.
The other three cosmetic surgeries in the Top Five were:
Eyelid surgery (blepharoplasty), down 19 percent
Nose surgery (rhinoplasty), at about the same number as in 2007; and
Tummy tucks (abdominoplasty), down 20 percent
Top Non-Surgical Cosmetic Procedures
BOTOX® tops this list, as it always does, although it was down 11 percent from 2007. The others were:
Laser hair removal, down 9 percent
Dermal fillers using hyaluronic acid (Restylane and others), down 13 percent
Chemical peels, up by three percent
Laser skin resurfacing, up 12 percent
At The Cosmetic Surgical Center in Dallas, Texas we offer many financing options and we also work with CareCredit, a financing company which gives low- or no-interest loans and many choices as to payments and timeframes.
Please call or email cosmetic surgeon Dr. Rai if you would like to schedule a free consultation.
Dr. Vasdev Rai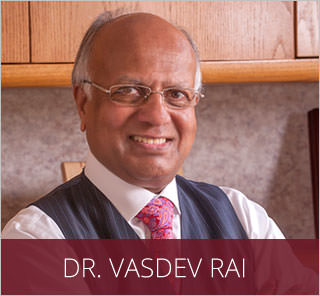 Dr. Vasdev Rai has performed more than 25,000 cosmetic surgeries over his more than 30 years in practice as a Dallas plastic surgeon. He is a board-certified plastic surgeon who was first certified by the American Board of Plastic Surgery in 1983. Learn More...
Dr. Surjit Rai
Dr. Surjit Rai was born and raised in Plano, Texas. Being the son of a plastic surgeon, Dr. Rai had the unique opportunity to see first-hand the impact a plastic surgeon can have. He knew at a young age that he would dedicate his life and academic career towards the goal of becoming a plastic surgeon. Learn More...