2009 Plastic Surgery Statistics
Published on March 11, 2010 by Dr. Rai (drrai.net)
The American Society for Aesthetic Plastic Surgery has released its 2009 statistics which give the numbers of how many times each procedure was performed, whether it was for a male or a female, percentages for each ethnic group, type of medical facility used, and what the total 2009 numbers are for each procedure. They do this every year and have been since 1997.
Since 1997, the total number of cosmetic surgery procedures has increased 147 percent. In 2009 it dropped, but only by two percent compared to 2008.
Most Popular 2009 Plastic Surgery Procedures
Breast augmentation – with 311,957 procedures done, compared to 355,671 procedures in 2008;
Liposuction — with 283,735 procedures, compared to 341,144 in 2008;
Eyelid surgery — with 149,943 procedures, down from the 195,104 procedures done in 2008;
Abdominoplasty – with 127,923 procedures, and in 2008 there were 152,434 with abdominoplasty being the fifth most popular procedure;
Facelifts – with 94,247 procedures, and in 2008, facelifts were not in the top five procedures. Rhinoplasty is the procedure that has dropped from the 2009 top five to make way for facelifts.
Most Popular 2009 Non-Invasive Procedures
As always, BOTOX® Cosmetic is the favorite non-invasive procedure, with 2,557,068 procedures done in 2009. This is more than the 2,464,123 done in 2008;
Facial fillers based on hyaluronic acid, such as Restylane — 1,313,038 procedures compared to 1,262,848 in 2008, when it was third most popular;
Laser hair removal, which was not in the top five for 2008;
Microdermabrasion, which also was not in the top five for 2008;
Chemical peels, at 529,285 procedures, down from 591,808 in 2008 when it was in fourth position.
It is interesting to see how the annual numbers for major surgeries have declined while those for non-invasive procedures have increased. This may be because of the recession squeezing people's budgets.
If you would like to learn more about any cosmetic procedure offered by Dr. Rai, please contact our Dallas, Texas office today for a free consultation with him.
Dr. Vasdev Rai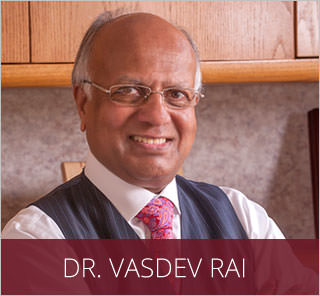 Dr. Vasdev Rai has performed more than 25,000 cosmetic surgeries over his more than 30 years in practice as a Dallas plastic surgeon. He is a board-certified plastic surgeon who was first certified by the American Board of Plastic Surgery in 1983. Learn More...
Dr. Surjit Rai
Dr. Surjit Rai was born and raised in Plano, Texas. Being the son of a plastic surgeon, Dr. Rai had the unique opportunity to see first-hand the impact a plastic surgeon can have. He knew at a young age that he would dedicate his life and academic career towards the goal of becoming a plastic surgeon. Learn More...