Chinese Plastic Surgeons Visit Korea For Ideas
Published on July 7, 2010 by Dr. Rai (drrai.net)
Plastic surgery has become very popular in China and this week 50 Chinese surgeons went to South Korea to learn how they could improve their services. This group was from a plastic surgery hospital in Chengdu (Sichuan province) and they were part of an economic delegation. Other delegation members were business leaders, especially from electronics and logistics, wanting to create exchanges with Korean industries.
The goal of the surgeon group was to get ideas about technology for a huge international medical complex being built in Chengdu. Its mission will be to attract high income earners in China and medical tourists from other countries. The Chengdu surgeon who heads up this burgeoning complex told a reporter:
"Korea's cosmetic surgery technology is famous worldwide and cosmetic surgery technology in and of itself has become a (Korean) brand. Through this visit, we want to open cooperation with Korea's leading medical facilities in cosmetic surgery and talented doctors."
Lee Yeong-jun, chief of the Korea Investment-Trade Promotion Agency (KOTRA) Business Center in Chengdu, said,
"Many Chinese are interested in Korean cosmetic surgery technology due to the influence of Korean dramas. For this reason, many Chinese cosmetic clinics hang signboards reading 'joint venture with Korea' and 'Korean medical doctors in residence.'"
Chinese Cosmetic Surgery Growing
According to news reports, China's cosmetic surgery industry is expanding at the rate of 20 percent each year and in 2010 four million people are estimated to have some type of cosmetic surgery procedure done.
In search of ideas, the Chinese surgeons visiting Korea had their camcorders and digital cameras with them and snapped pictures of medical equipment and the interior design of Seoul hospitals. The Koreans are also promoting their own cosmetic surgery offerings and the Korean KOTRA executive general manager stated:
"Many ordinary Chinese are still unaware of the excellent level of Korea's cosmetic surgery technology. We will step up our promotional campaigns not only in major cities but also in inland regions of China."
In the U.S., despite the struggling economy and continuing layoffs, there is still a healthy demand for non-invasive cosmetic surgery procedures such as the ever-popular BOTOX® Cosmetic and facial fillers. Dr. Rai offers both of these as well as chemical peels to rejuvenate the facial skin.
If you would like to know more about cosmetic surgery and which procedure would meet your personal improvement goals most effectively, please contact our Dallas, Texas office today for a free consultation with Dr. Rai.
Dr. Vasdev Rai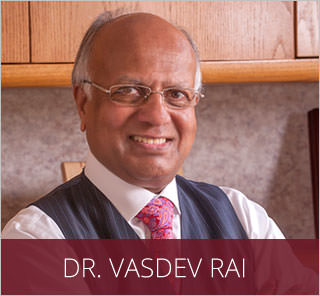 Dr. Vasdev Rai has performed more than 25,000 cosmetic surgeries over his more than 30 years in practice as a Dallas plastic surgeon. He is a board-certified plastic surgeon who was first certified by the American Board of Plastic Surgery in 1983. Learn More...
Dr. Surjit Rai
Dr. Surjit Rai was born and raised in Plano, Texas. Being the son of a plastic surgeon, Dr. Rai had the unique opportunity to see first-hand the impact a plastic surgeon can have. He knew at a young age that he would dedicate his life and academic career towards the goal of becoming a plastic surgeon. Learn More...