How Long Before I can Resume Normal Activities after a Tummy Tuck Operation?
Published on March 5, 2014 by Dr. Rai (drrai.net)
As with most types of surgery, you will return to your normal activities in stages after a tummy tuck operation. Basic recovery, for light activities, takes about one week. For heavier and more strenuous activities, you will need to wait three to four weeks. During your comprehensive consultation, discuss your work and lifestyle with Dr. Rai to learn more about what you can expect. Dr. Rai will walk you through the timeline when you can resume normal activities after a tummy tuck operation.
Returning to Work
Most patients can return to work about one week after surgery, as long as work activities re not strenuous. If your job involved heavy lifting or other strenuous activity, you will need to wait longer, possibly as long as three weeks or more. We also recommend taking about three weeks off if you have a long commute to work every day.
Returning to Exercise
If you are accustomed to working out, you will certainly want to keep it up to maintain the results of your tummy tuck, but you need to give your body a chance to heal first. You should wait about one month after your surgery before resuming work-outs, and then gradually ease yourself back into your routine. Start with walking, work up to exercising other parts of your body, for the first couple of weeks, and save the sit-ups and crunches for last.
To learn more about the tummy tuck procedure and recovery, please contact the Cosmetic Surgical Center and schedule a comprehensive consultation with Dr. Vasdev Rai. Dr. Rai provides cosmetic surgery procedures to patients living in Dallas, Fort Worth, and surrounding areas of Texas.
Dr. Vasdev Rai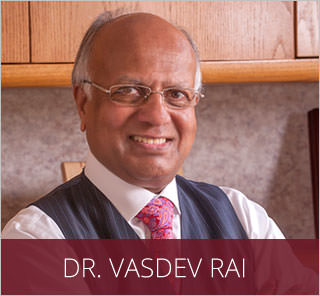 Dr. Vasdev Rai has performed more than 25,000 cosmetic surgeries over his more than 30 years in practice as a Dallas plastic surgeon. He is a board-certified plastic surgeon who was first certified by the American Board of Plastic Surgery in 1983. Learn More...
Dr. Surjit Rai
Dr. Surjit Rai was born and raised in Plano, Texas. Being the son of a plastic surgeon, Dr. Rai had the unique opportunity to see first-hand the impact a plastic surgeon can have. He knew at a young age that he would dedicate his life and academic career towards the goal of becoming a plastic surgeon. Learn More...