Labiaplasty has High Rates of Patient Satisfaction
Published on February 22, 2012 by Dr. Rai (drrai.net)
According to one survey, labiaplasty – a cosmetic procedure improving the appearance of elongated or large inner vulva lips – has high rates of patient satisfaction.
The survey was distributed to plastic surgeons who are members of the American Society of Plastic Surgeons. The study was designed to look at things like the effectiveness of different labiaplasty techniques, as well as outcomes and patient satisfaction. Of the 750 surgeons who responded to the survey, the average patient satisfaction rate reported was more than 95 percent for all techniques, and there was no significant statistical difference when comparing the satisfaction rates among the different techniques.
Women with large inner vulva lips, or "labia minora," often feel embarrassed or dissatisfied with the appearance of their genitalia. In addition to aesthetic concerns, enlarged and elongated labia minora may lead to:
Discomfort while exercising
Discomfort while walking or sitting down
Dissatisfaction with your appearance in lingerie and swimsuits
Interference with sexual activity
Labia minora reduction surgery provides a way to rejuvenate the genital area, creating a proportionate and symmetrical shape.
If you live in the Dallas, Texas area and would like to learn more about labiaplasty, please contact experienced and board-certified plastic surgeon Dr. Vasdev Rai to schedule a consultation at theCosmeticSurgicalCenter.
Dr. Vasdev Rai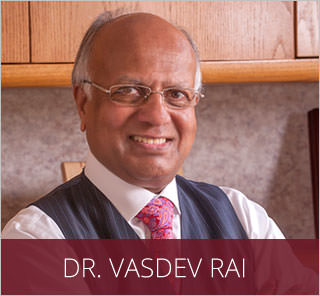 Dr. Vasdev Rai has performed more than 25,000 cosmetic surgeries over his more than 30 years in practice as a Dallas plastic surgeon. He is a board-certified plastic surgeon who was first certified by the American Board of Plastic Surgery in 1983. Learn More...
Dr. Surjit Rai
Dr. Surjit Rai was born and raised in Plano, Texas. Being the son of a plastic surgeon, Dr. Rai had the unique opportunity to see first-hand the impact a plastic surgeon can have. He knew at a young age that he would dedicate his life and academic career towards the goal of becoming a plastic surgeon. Learn More...