Plastic Surgery Not Just for the Stars
Published on September 10, 2012 by Dr. Rai (drrai.net)
With the passing of comedienne Phyllis Diller last month, stories are widespread of her brazen humor, her courage and her self-confidence. Among the praises of Diller is mention of the fact that she never shied away from speaking openly about her facelifts and other plastic surgery procedures she had. Ms. Diller wanted to look a certain way, so she went after that goal.
In years past, plastic surgery was always associated with stardom. To this day, many people assume celebrities are the major consumers of plastic surgery. In fact, everyday women are pursuing their goals – cosmetic and otherwise – just like Diller did in the '50s as a housewife turned famous comedienne.
Today's plastic surgery patients are moms, wives, neighbors, professionals and best friends. For example, mommy makeovers continue to be a popular procedure among young and middle-aged women. A mommy makeover may include:
The makeover is tailored to your own cosmetic goals and your body.
Ms. Diller paved the way for American women to achieve their own dreams, without apologizing for them. You deserve to have the body you have always wanted.
To find out if plastic surgery is right for your cosmetic goals, please contact the Cosmetic Surgical Center to schedule a consultation with experienced plastic surgeon Dr. Vasdev Rai in Dallas, Texas.
Dr. Vasdev Rai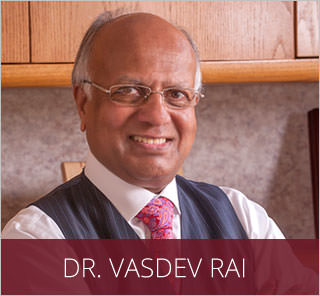 Dr. Vasdev Rai has performed more than 25,000 cosmetic surgeries over his more than 30 years in practice as a Dallas plastic surgeon. He is a board-certified plastic surgeon who was first certified by the American Board of Plastic Surgery in 1983. Learn More...
Dr. Surjit Rai
Dr. Surjit Rai was born and raised in Plano, Texas. Being the son of a plastic surgeon, Dr. Rai had the unique opportunity to see first-hand the impact a plastic surgeon can have. He knew at a young age that he would dedicate his life and academic career towards the goal of becoming a plastic surgeon. Learn More...