The Time is Right For Your Plastic Surgery
Published on July 14, 2009 by Dr. Rai (drrai.net)
Plastic surgery can give you the appearance you have always wanted, and with some economists predicting that the recession could end as soon as January, 2010, the time is right to get your cosmetic procedure done.
If you have been considering cosmetic surgery in the Dallas, Texas area, the time is right to visit Dr. Vasdev Rai for an initial consultation.
When the recession turns around, prices for many things will inevitably rise again, including plastic surgery. Choosing to have plastic surgery now may be a wise decision. Interest rates may well be higher in the future, and paying for your procedure now could save you a significant amount.
If you've been saving for your plastic surgery and are waiting for the best moment to have it, we will help you find the payment option that is best for you.
Whether you are considering abdominoplasty, liposuction, breast implants, or a facelift, we can help you determine what will give you the look you desire. Please contact our Dallas and Fort Worth, Texas plastic surgery office today to schedule your initial consultation.
Dr. Vasdev Rai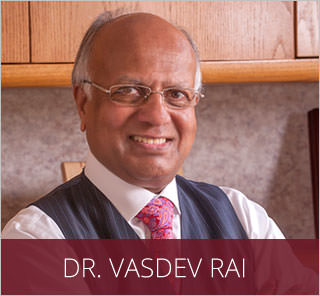 Dr. Vasdev Rai has performed more than 25,000 cosmetic surgeries over his more than 30 years in practice as a Dallas plastic surgeon. He is a board-certified plastic surgeon who was first certified by the American Board of Plastic Surgery in 1983. Learn More...
Dr. Surjit Rai
Dr. Surjit Rai was born and raised in Plano, Texas. Being the son of a plastic surgeon, Dr. Rai had the unique opportunity to see first-hand the impact a plastic surgeon can have. He knew at a young age that he would dedicate his life and academic career towards the goal of becoming a plastic surgeon. Learn More...