Top Beauty Tips for Spring
Published on April 16, 2013 by Dr. Rai (drrai.net)
Although we enjoy warm temperatures virtually year-round in the Dallas area, the fact that it's springtime is still a good reason to make some changes. Whether you've been considering a plastic surgery procedure for some time now, or want to refresh your style, the spring season is a good time to renew your confidence in your look.
Unsure of where to start? Try making some of these changes:
Find an SPF foundation or tinted moisturizer that matches your skin perfectly.
Accentuate your strong features. Wear a bright lipstick if you're proud of your lips, or try blush to highlight your cheekbones.
Exfoliate your skin. Exfoliating your face and body once a week can reveal fresh, glowing skin.
Spring clean your makeup bag. If you have old, expired cosmetics, sponges and brushes, throw them out.
If you've been debating a plastic surgery procedure like a facelift, the spring is a great time to jump into the possibility. Schedule a consultation to find out if the procedure will accomplish what you want it to, and to find out about the cost and your financing options.
If you want to know if plastic surgery in the Dallas and Fort Worth, Texas area is right for you, please contact the Cosmetic Surgical Center to schedule a consultation with board-certified plastic surgeon Dr. Vasdev Rai.
Dr. Vasdev Rai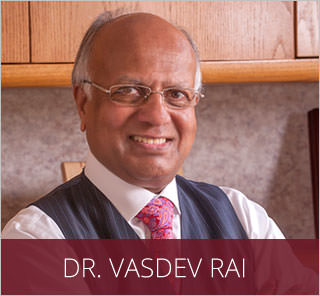 Dr. Vasdev Rai has performed more than 25,000 cosmetic surgeries over his more than 30 years in practice as a Dallas plastic surgeon. He is a board-certified plastic surgeon who was first certified by the American Board of Plastic Surgery in 1983. Learn More...
Dr. Surjit Rai
Dr. Surjit Rai was born and raised in Plano, Texas. Being the son of a plastic surgeon, Dr. Rai had the unique opportunity to see first-hand the impact a plastic surgeon can have. He knew at a young age that he would dedicate his life and academic career towards the goal of becoming a plastic surgeon. Learn More...