When Cosmetic Surgery Changes Your Size
Published on February 18, 2010 by Dr. Rai (drrai.net)
In the Palm Springs, California area, there is a nonprofit 501(c)(3) organization called Desert Best Friend's Closet. It has no physical facilities and only three team members but during their first year, the 2008-2009 fiscal year, they provided the right clothing for 296 adults and 487 children, at no cost to those recipients.
They rely on donations of clothing, help, and money. They do not serve their community directly, but donate the clothing they collect to local charities or government agencies. They began by finding fashionable prom gowns for high school girls who could not afford to buy their own.
"Every girl deserves to experience prom before she graduates high school," says Connie Golds, the president and co-founder of Desert Best Friend's Closet. "It's a rite of passage."
Once they were on a roll with prom dresses, they spotted another need: work attire for job interviews. This assisted new high school graduates and also older women returning to the workforce.
Then they realized that the students at an elementary school in the area were in need of school uniforms. "Gently-used" uniforms were donated by students at another school so over 200 children were now well-attired for school. Part of that project was finding and providing play clothing for more than 200 children at a local rescue mission.
Cosmetic Surgery Patients Step Up
Part of their expanding project was "Bras for a Cause", where cosmetic surgery patients donated their pre-surgery bras and camisoles because their cosmetic procedures were going to require different sized clothing.
When you have breast implants or breast reduction, part of the preparation is determining what your new breast size will be and purchasing new bras.
If you have liposuction, the treatment area will be much reduced in size and your old shirts and jackets may no longer be wearable if you have liposuction on the upper back; nor will your slacks or jeans be wearable if you have it on the hips or buttocks.
After you have had a tummy tuck, you will not need your old skirts or dresses, but will have the pleasure of restocking your wardrobe with new ones.
Cosmetic surgery practices in the Desert area encouraged their patients to donate their pre-surgery clothing to Desert Best Friend's Closet.
Future plans of this nonprofit group are to find a physical site where they can store donated items and run their organization; and to buy a truck for transporting large amounts of clothing.
It is not just your new shapely contours that can boost your self confidence after plastic surgery. Your fresh new wardrobe is part of that change. Perhaps you could further expand your good feelings by starting a similar nonprofit group in your own area, or by or donating to one if it exists.
If you would like to know more about any cosmetic surgery procedures offered at The Cosmetic Surgical Institute in Dallas/Fort Worth, Texas, please contact us today for a free consultation with Dr. Rai.
Dr. Vasdev Rai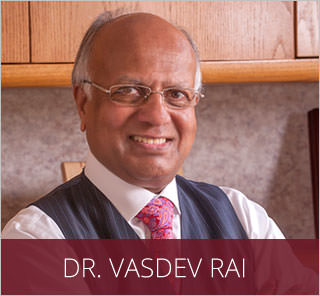 Dr. Vasdev Rai has performed more than 25,000 cosmetic surgeries over his more than 30 years in practice as a Dallas plastic surgeon. He is a board-certified plastic surgeon who was first certified by the American Board of Plastic Surgery in 1983. Learn More...
Dr. Surjit Rai
Dr. Surjit Rai was born and raised in Plano, Texas. Being the son of a plastic surgeon, Dr. Rai had the unique opportunity to see first-hand the impact a plastic surgeon can have. He knew at a young age that he would dedicate his life and academic career towards the goal of becoming a plastic surgeon. Learn More...