Is Open or Closed Rhinoplasty Best for Me?
Published on April 2, 2014 by Dr. Rai (drrai.net)
There are two traditional techniques used for rhinoplasty procedures:
Closed, in which incisions are made inside of the nostrils
Open, in which incisions are made both inside and outside the nostrils
While open rhinoplasty may be necessary in some situations, board-certified Dallas plastic surgeon Dr. Vasdev Rai has found the closed technique to be suitable under nearly all circumstances. The best way to learn which technique is best for you is through a one-on-one rhinoplasty consultation at our comfortable Dallas, Texas office.
Benefits of Closed Rhinoplasty
The most obvious benefit of closed rhinoplasty is that incisions made inside of the nose will not produce visible scars. In addition, because fewer incisions are required for closed rhinoplasty, both risks and healing time may be reduced.
With the closed technique, Dr. Rai can address issues including:
Tip irregularities
Nose position
Nostril width
Bone protrusion
Even though it is less invasive, closed rhinoplasty can be incredibly effective at producing a natural and pleasant look, while bringing your nose into proper alignment with surrounding facial features.
If you are unhappy with any aspect of your nose, please contact the Cosmetic Surgical Center to schedule a rhinoplasty consultation with Dr. Vasdev Rai. Our board-certified rhinoplasty surgeon proudly serves Dallas, Fort Worth, and surrounding areas of Texas.
Dr. Vasdev Rai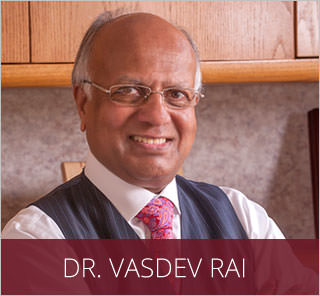 Dr. Vasdev Rai has performed more than 25,000 cosmetic surgeries over his more than 30 years in practice as a Dallas plastic surgeon. He is a board-certified plastic surgeon who was first certified by the American Board of Plastic Surgery in 1983. Learn More...
Dr. Surjit Rai
Dr. Surjit Rai was born and raised in Plano, Texas. Being the son of a plastic surgeon, Dr. Rai had the unique opportunity to see first-hand the impact a plastic surgeon can have. He knew at a young age that he would dedicate his life and academic career towards the goal of becoming a plastic surgeon. Learn More...