Dr. Surjit Rai is the best of the best.
Published on October 7, 2020 by Dr. Rai (drrai.net)
Dr. Surjit Rai is the best of the best. His surgical skill and precision is unmatched. He is kind, compassionate, energetic, joyful, and honest.
I had an explant surgery done with Dr. Rai. I would have paid more for a lift but he assured me it was not necessary. He was right and I am SO happy with my results.
Dr. Rai personally took the time to call me several times post-surgery. I am so impressed with Dr. Rai as a physician and with the entire Cosmetic Surgery staff. Thank you for turning a stressful time into a great experience.
Dr. Vasdev Rai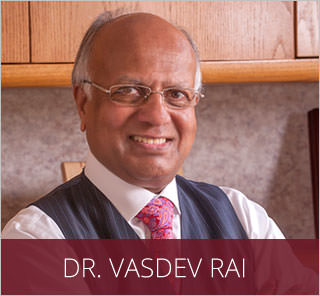 Dr. Vasdev Rai has performed more than 25,000 cosmetic surgeries over his more than 30 years in practice as a Dallas plastic surgeon. He is a board-certified plastic surgeon who was first certified by the American Board of Plastic Surgery in 1983. Learn More...
Dr. Surjit Rai
Dr. Surjit Rai was born and raised in Plano, Texas. Being the son of a plastic surgeon, Dr. Rai had the unique opportunity to see first-hand the impact a plastic surgeon can have. He knew at a young age that he would dedicate his life and academic career towards the goal of becoming a plastic surgeon. Learn More...