Finding the Right Swimsuit to Flatter Your Figure
Published on May 27, 2011 by Dr. Rai (drrai.net)
If you're like many women, swimsuit season may be a stressful time for you. We all have body features that make us feel uncomfortable, and unless you're prepared to don a Nigella Lawson-style burkini, swimsuit season is when they all get put on display. If you're not prepared to completely cover up at the beach, here's some tips to pick the best swimsuit for your figure based on which features make you feel uncomfortable.
Butt's too big: Avoid skirted bottoms or boy shorts as these will add more volume. Anything that cuts across the waist will call attention to your backside and should be avoided as well. To enhance balance, try mixing a dark bottom and lighter top.
Tummy's too big: If you are concerned about a bulging belly, your best option is a one-piece. There are many good figure-controlling fabrics available that can provide significant figure correction without being too uncomfortable. Texture such as ruching, shirring, or knotted fronts can also reduce the appearance of bulges. If you are looking for a two-piece, high-waisted bottoms are also a good option to conceal bulges in the lower abdomen.
Legs too short: To visually elongate your legs, get a swimsuit that's cut high on the thighs.
Torso too long: To shrink the appearance of your torso, look for bikini tops with a band under the bustline and high-waisted bottoms.
Torso too short: A low-slung belt or other low-riding bottoms can elongate the torso.
Breasts too small: As with trying to play down the size of your butt, a dark bottom paired with a patterned top can increase the apparent relative size of your bust. You can also draw attention with a deep v-neck or a low square-cut top, which has the advantage of visually widening the bust.
Boyish figure: If you have very little waist, you can create one visually. Patterns such as diagonals and inward sloping lines can visually create a waist. You can also get a similar effect with fabric effects like crisscross cuts and panels.
This is a great time to honestly evaluate your figure. You may not be totally satisfied with your appearance, but if you can use the above tricks to find swimsuits that make you feel comfortable and confident on the beach, you probably don't need plastic surgery. However, if you look longingly on styles you just can't pull off or cannot find a swimsuit that makes you feel comfortable, plastic surgery procedures such as a breast augmentation for a small bust, liposuction for unsightly bulges, and a tummy tuck for excess skin in the belly might be the best way for you to feel great the next time you visit the beach.
If you have decided that plastic surgery is the best route for you, please call or email the Cosmetic Surgical Center in Dallas, Texas to schedule a consultation today.
Dr. Vasdev Rai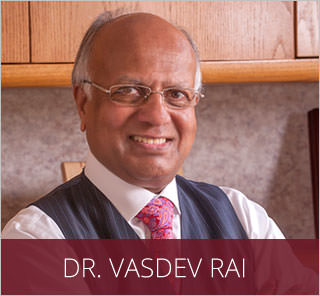 Dr. Vasdev Rai has performed more than 25,000 cosmetic surgeries over his more than 30 years in practice as a Dallas plastic surgeon. He is a board-certified plastic surgeon who was first certified by the American Board of Plastic Surgery in 1983. Learn More...
Dr. Surjit Rai
Dr. Surjit Rai was born and raised in Plano, Texas. Being the son of a plastic surgeon, Dr. Rai had the unique opportunity to see first-hand the impact a plastic surgeon can have. He knew at a young age that he would dedicate his life and academic career towards the goal of becoming a plastic surgeon. Learn More...