Plastic Surgery a Great Way to Spend Tax Refund
Published on March 1, 2011 by Dr. Rai (drrai.net)
If you are looking for a way to spend your income tax return that will have a lasting impact on your quality of life, consider plastic surgery. Plastic surgery can help you look and feel better. And its long-lasting results mean that you can get years of positive impact from your investment.
Tummy tuck is a great procedure to consider if you are looking for something that gives great, long-lasting results. A tummy tuck is like a second shot at having a youthful figure or perhaps a better figure than you've ever had before. A tummy tuck can remove excess skin and fat from your abdomen and tighten your abdominal muscles to restore a youthful shape to your tummy that is simply impossible with diet and exercise. With reasonable maintenance, the results from a tummy tuck are essentially long-lasting.
A facelift is another good procedure for people looking for long-term improvement that makes a huge impact on self-esteem and quality of life. If signs of your facial aging make you feel prematurely old, facing your reflection in the mirror can be a daily drain on your self-image. By turning back the clock with a facelift, you can help restore your confidence and youthful energy day by day for years to come.
If you are considering using your tax refund to pay for plastic surgery, please call or email the Cosmetic Surgical Center in Dallas, Texas, to schedule your consultation with board-certified plastic surgeon Dr. Vasdev Rai.
Dr. Vasdev Rai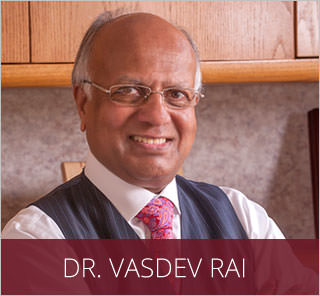 Dr. Vasdev Rai has performed more than 25,000 cosmetic surgeries over his more than 30 years in practice as a Dallas plastic surgeon. He is a board-certified plastic surgeon who was first certified by the American Board of Plastic Surgery in 1983. Learn More...
Dr. Surjit Rai
Dr. Surjit Rai was born and raised in Plano, Texas. Being the son of a plastic surgeon, Dr. Rai had the unique opportunity to see first-hand the impact a plastic surgeon can have. He knew at a young age that he would dedicate his life and academic career towards the goal of becoming a plastic surgeon. Learn More...