Youre in the Army Now, Getting an Abdominoplasty
Published on December 9, 2010 by Dr. Rai (drrai.net)
Army doctors regularly perform abdominoplasty procedures for military personnel. In most cases, the procedure is used to help women whose abdominal muscles and skin have been stretched as a result of pregnancy. However, abdominoplasty is also used by soldiers who lost a lot of weight prior to entering the service.
If you are a service member considering getting an abdominoplasty or other elective procedure, you may be wondering whether to use a military doctor or go off-base for your procedure. The advantages of working with a military doctor are:
You are guaranteed leave time and light duty to allow for recovery
The procedure may be less expensive
However, there are a number of restrictions for getting your elective procedure performed at a military hospital, the number one being that you may not be considered qualified for the procedure you desire. Other reasons for going off-base to get your elective procedure:
Quality of surgeons may be higher
You have more control over which procedure you get
However, you still need to get approval from your commanding officer before having any elective surgery. Although you don't need to reveal the exact nature of the surgery, you do have to ensure you have enough leave time to recover.
No matter what procedure you are considering and whether you are military personnel or not, the main factor in making your decision should be the quality of the doctor. Dr. Vasdev Rai is a board-certified plastic surgeon who stands by the quality of his work. You can see examples of his results in our before and after gallery.
If you would like to talk to Dr. Vasdev Rai about an abdominoplasty or other procedure, please contact the Cosmetic Surgical Center in Dallas, Texas today.
Dr. Vasdev Rai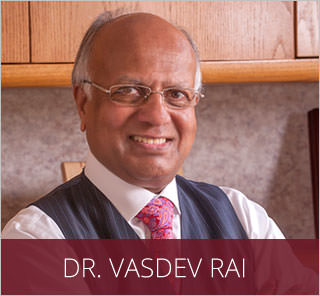 Dr. Vasdev Rai has performed more than 25,000 cosmetic surgeries over his more than 30 years in practice as a Dallas plastic surgeon. He is a board-certified plastic surgeon who was first certified by the American Board of Plastic Surgery in 1983. Learn More...
Dr. Surjit Rai
Dr. Surjit Rai was born and raised in Plano, Texas. Being the son of a plastic surgeon, Dr. Rai had the unique opportunity to see first-hand the impact a plastic surgeon can have. He knew at a young age that he would dedicate his life and academic career towards the goal of becoming a plastic surgeon. Learn More...