Facelift Motivations
Published on September 27, 2012 by Dr. Rai (drrai.net)
Facelift patients want to rejuvenate the appearance of their faces for a more youthful, refreshed look. In a Turkish study, researchers asked women of various ages about areas of their faces with which they were most dissatisfied.
Your face is what you see most often in the mirror. Women of all different ages tend to focus on the areas of their face with which they are dissatisfied, according to the Turkish study published earlier this year in Aesthetic Surgery Journal. According to the study:
Women in their 20s are most concerned with their nose and facial skin.
Women in their 30s and 40s were most concerned with their skin and the area around their eyes.
Women in their 50s were most concerned about the area around their eyes and their jaw line.
Researchers also concluded that women tend to compare their facial features to those of younger women.
The face is one of the first areas to show the signs of aging, and one of the most obvious and visible areas as well. Some women may feel much more youthful than the age their facial appearance communicates. A facelift cannot make you look like you did when you were 20, but it can refresh the youthful qualities of your skin, jaw line and overall facial appearance.
If you want to learn more about a facelift and live in Dallas or Fort-Worth, Texas, please contact the Cosmetic Surgical Center to schedule a consultation with plastic surgeon Dr. Vasdev Rai.
Dr. Vasdev Rai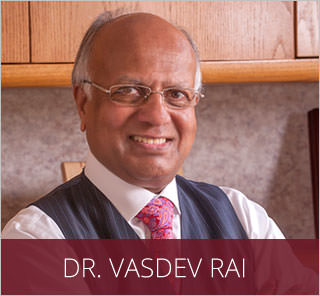 Dr. Vasdev Rai has performed more than 25,000 cosmetic surgeries over his more than 30 years in practice as a Dallas plastic surgeon. He is a board-certified plastic surgeon who was first certified by the American Board of Plastic Surgery in 1983. Learn More...
Dr. Surjit Rai
Dr. Surjit Rai was born and raised in Plano, Texas. Being the son of a plastic surgeon, Dr. Rai had the unique opportunity to see first-hand the impact a plastic surgeon can have. He knew at a young age that he would dedicate his life and academic career towards the goal of becoming a plastic surgeon. Learn More...