Chinese Touring to Taiwan For Cosmetic Surgery
Published on January 19, 2010 by Dr. Rai (drrai.net)
Taiwan cosmetic surgeons have been doing very well through medical tourism in recent years. Their patients have been mostly hopping over the Taiwan Strait from mainland China. The secretary-general of the Kaohsiung Aesthetic Medical Tourism Promotion Association, one Chen Chun-ting, says.
"The demand from China is much higher than what we'd expected, and the visitors just keep coming in. As China gets richer, more and more people are paying attention to their appearance and are willing to spend money in this area."
Taiwan also has a President who is more friendly towards mainland China, President Ma Ying-jeou, who took office in 2008. During 2009, over 480,000 people came from the mainland to Taiwan for plastic surgery, which is nearly five times as many as came over during 2008.
Taiwan's Competitive Edge
Taiwan competes for these cosmetic surgery patients with Japan, South Korea, Singapore and Thailand, and those countries have been doing well with medical tourism also. However, since China and Taiwan share the same language and Taiwan is closer to the mainland, it has a competitive edge.
"Our main target has been mainland Chinese since cross-Strait ties improved," said Shih Chung-liang, head of Taiwan's Bureau of Medical Affairs, part of the Health Department. Shih is expecting Taiwan's medical tourism market to grow annually by about 20 percent.
People come for routine medical checkups also, not always for cosmetic surgery. Taiwan evidently provides better medical care all round compared to the mainland. A recent cosmetic surgery patient in Taiwan, Li Jinxun, who runs a construction firm, says, "I think the doctors in Taiwan are more skillful, the clinic is comfortable and the service is more cordial".
Chinese Citizens Becoming More Prosperous
China has been becoming more capitalist and more prosperous. One group of 30 Taiwan hospitals is predicting that its mainland clientele will double this year. The chief executive officer of that group, Wu Ming-yen, stated to a reporter that China now has about 100 million citizens with spending power equal to the average consumer in Hong Kong and Taiwan.
"China is picking up in surgical skills as its economy rises but it still trails behind Taiwan in services. Unlike China, most hospitals in Taiwan are private and very competitive," he said.
Dr. Rai has top-of-the-line surgical skills and offers a full array of cosmetic surgery procedures. If you would like to schedule a free consultation with him to discuss your best cosmetic surgery options, please contact our office today. We serve the Dallas and Fort Worth areas in Texas.
Dr. Vasdev Rai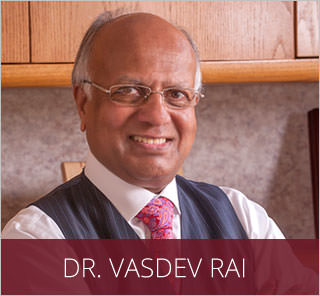 Dr. Vasdev Rai has performed more than 25,000 cosmetic surgeries over his more than 30 years in practice as a Dallas plastic surgeon. He is a board-certified plastic surgeon who was first certified by the American Board of Plastic Surgery in 1983. Learn More...
Dr. Surjit Rai
Dr. Surjit Rai was born and raised in Plano, Texas. Being the son of a plastic surgeon, Dr. Rai had the unique opportunity to see first-hand the impact a plastic surgeon can have. He knew at a young age that he would dedicate his life and academic career towards the goal of becoming a plastic surgeon. Learn More...