Coolsculpting vs Liposuction
Published on February 10, 2016 by Dr. Rai (drrai.net)
Liposuction is one-time surgical approach to remove extra fatty bulges from body that works predictably, on a scheduled timeline, with no wasted time of hopeful outcomes that may or may come to fruitarian from cool sculpting approach.
Multiple sittings with wait and see approach of cool sculpting can cost more than liposuctions in long run without accomplishing full goals.
Whole body contouring and sculpting can be done in one setting with liposuction when done by a good plastic surgeon. This requires art of liposuction and not a process of a freezing machine.
Body sculpting is an artistic process only achievable with artistic skill of a surgeon where liposuction is the brush stroke of a plastic surgeon.
Machines can not do the same. Choose wisely.
Dr. Vasdev Rai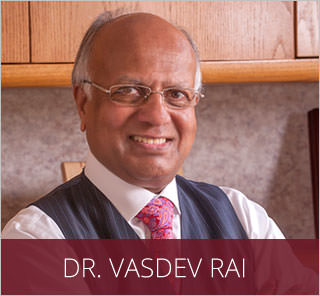 Dr. Vasdev Rai has performed more than 25,000 cosmetic surgeries over his more than 30 years in practice as a Dallas plastic surgeon. He is a board-certified plastic surgeon who was first certified by the American Board of Plastic Surgery in 1983. Learn More...
Dr. Surjit Rai
Dr. Surjit Rai was born and raised in Plano, Texas. Being the son of a plastic surgeon, Dr. Rai had the unique opportunity to see first-hand the impact a plastic surgeon can have. He knew at a young age that he would dedicate his life and academic career towards the goal of becoming a plastic surgeon. Learn More...