Post Bariatric Surgery Body Contouring Linked to Lasting Results
Published on December 23, 2014 by Dr. Rai (drrai.net)
According to a recent study, patients who choose to have body contouring procedures performed following weight loss through bariatric surgery are more likely to maintain a healthy BMI.
The study, fifteen years in the making, followed patients between the ages of 18 and 50 who had undergone laparoscopic adjustable gastric banding (LAGB). Those who chose to follow initial weight loss with plastic surgery procedures maintained an average BMI of 24.6, which is within the range considered healthy by the CDC. Those who did not undergo post-bariatric body contouring procedures maintained an average BMI of 31, which is at the lower end of the obesity spectrum.
Board-certified Dallas plastic surgeon Dr. Vasdev Rai is pleased to offer a full range of body contouring options that can help those who have undergone LAGB maintain a healthy weight. Procedures such as tummy tuck surgery and body lift are ideal for addressing the unique issues caused by significant weight loss. Better yet, when combined with liposuction and other body contouring treatments, tucks and lifts can both assist in healthy weight management and help produce a toned and sleek frame that enhances your LAGB results.
To learn more about body contouring following substantial weight loss, please contact the Cosmetic Surgical Center today. Dr. Rai provides customized body contouring options for men and women living in the Dallas area of Texas.
Dr. Vasdev Rai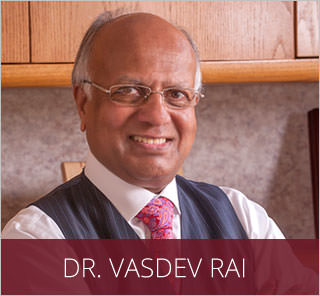 Dr. Vasdev Rai has performed more than 25,000 cosmetic surgeries over his more than 30 years in practice as a Dallas plastic surgeon. He is a board-certified plastic surgeon who was first certified by the American Board of Plastic Surgery in 1983. Learn More...
Dr. Surjit Rai
Dr. Surjit Rai was born and raised in Plano, Texas. Being the son of a plastic surgeon, Dr. Rai had the unique opportunity to see first-hand the impact a plastic surgeon can have. He knew at a young age that he would dedicate his life and academic career towards the goal of becoming a plastic surgeon. Learn More...