BOTOX® Alternative Approved in Europe
Published on April 7, 2009 by Dr. Rai (drrai.net)
The high popularity of BOTOX® injections to smooth out frown lines and other wrinkles on the forehead and around the eyes has led to development of competing similar products.
Fifteen European countries have approved one called Azzalure® including Portugal, Denmark, France, and most recently, the U.K. Cosmetic surgery in the U.K. has been growing by 25 percent each year but at the end of 2008, the British Government passed some legislation to tighten it up. One stipulation was that only a qualified doctor may give BOTOX® injections and this will apply to Azzalure also.
Like BOTOX®, Azzalure is based on the botulinum toxin and works the same way, by temporarily relaxing (paralyzing) the specific muscle where it is injected. It will be used particularly for frown lines (glabellar lines).
The two companies which have been offering Azzalure together are Galderma, an international dermatology company, and Ispen, a European pharmaceutical company. They created their partnership in 2007 and conducted clinical trials on more than 2,600 patients, to establish Azzalure's safety and effectiveness as a cosmetic procedure.
Reloxin® Waiting for FDA Approval
Since 1991, Ipsen has been marketing Azzalure in 73 countries as a therapeutic drug with the trade name of Dysport®. It was used for various motor disorders and muscular spasticity such as occurs with cerebral palsy and cervical dystonia.
In 2006, Ipsen gave the rights to another company, Medicis (manufacturer of Restylane and Perlane) to promote and distribute Azzalure in the U.S. with another trade name, Reloxin®. It is currently in FDA testing but expected to receive approval in the near future.
To learn more about ways of smoothing facial lines and wrinkles, please contact our cosmetic surgery office today for a personal consultation with Dr. Rai.
 
Dr. Vasdev Rai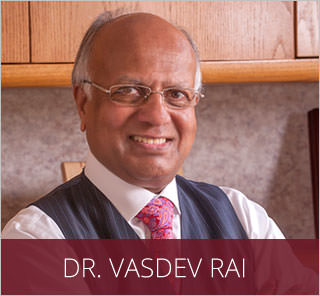 Dr. Vasdev Rai has performed more than 25,000 cosmetic surgeries over his more than 30 years in practice as a Dallas plastic surgeon. He is a board-certified plastic surgeon who was first certified by the American Board of Plastic Surgery in 1983. Learn More...
Dr. Surjit Rai
Dr. Surjit Rai was born and raised in Plano, Texas. Being the son of a plastic surgeon, Dr. Rai had the unique opportunity to see first-hand the impact a plastic surgeon can have. He knew at a young age that he would dedicate his life and academic career towards the goal of becoming a plastic surgeon. Learn More...