Botox at Center of Serious Health Risk Allegations
Published on January 28, 2008 by Dr. Rai (drrai.net)
It has recently come to light that Botox, used to treat a variety of problems including wrinkles and headaches, and a similar injected drug, have been associated with sixteen deaths, four them being children, and scores of serious injuries that occurred after the drug spread to people's vital organs. The drug is a neurotoxin used to relax muscles and according to a petition filed with the FDA, groups are asking that it come with a far stronger warning label and asking that patients be given a letter detailing its dangers.
The makers of Botox, Allergen, issued a statement January 24, 2007 stating that adverse reactions are rare. They claim that it's not even been proven that Botox caused the reactions that have been reported. The maker of the similar drug, Myobloc, is a company named solstice Neurosciences and has not yet responded to the allegations.
The injection sites of these drugs come dangerously close to the esophagus, causing partial paralysis that can lead people to have difficulty swallowing. People can also suffer from aspiration pneumonia, which is caused by breathing in food or liquids. Of the 16 people who died, only one is known to have been undergoing cosmetic treatment for wrinkles.
Dr. Rai at the Cosmetic Surgical Center in Dallas, Texas cares very much about the health and well being of his patients and would be more than happy to answer your questions regarding Botox and these allegations. Please contact the office today to schedule an appointment.
Dr. Vasdev Rai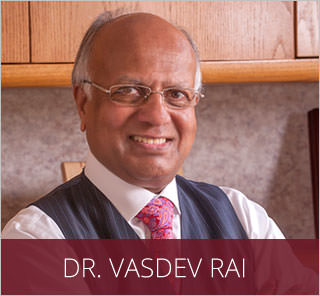 Dr. Vasdev Rai has performed more than 25,000 cosmetic surgeries over his more than 30 years in practice as a Dallas plastic surgeon. He is a board-certified plastic surgeon who was first certified by the American Board of Plastic Surgery in 1983. Learn More...
Dr. Surjit Rai
Dr. Surjit Rai was born and raised in Plano, Texas. Being the son of a plastic surgeon, Dr. Rai had the unique opportunity to see first-hand the impact a plastic surgeon can have. He knew at a young age that he would dedicate his life and academic career towards the goal of becoming a plastic surgeon. Learn More...