Combined Breast Lift and Augmentation does not Increase Risks
Published on February 18, 2013 by Dr. Rai (drrai.net)
For many women, sagging breasts and lost breast volume are an inevitable result of aging, pregnancy, weight loss and other life events. A breast lift restores sagging breasts to a lifted position and rounder shape. Many women want to increase breast volume at the same time as a lift.
A combined breast lift and breast augmentation can be performed in two separate, staged procedures, or simultaneously in a single procedure.
Does a combined procedure increase surgical complications? A new study suggests there is no increased risk of complications when a breast lift is combined with breast augmentation in a single operation.
The study reviewed 430 breast lift procedures performed by various plastic surgeons. Simultaneous breast augmentation using breast implants was included in 332 of the lift procedures. The rate of complications and reoperations were assessed.
Here is what the study found:
The overall complication rate was 23 percent for the combined procedure done in a single operation.
Capsular contracture, scarring and drooping were the most common complications of the combined breast augmentation and lift procedure.
These common complications were the most common reasons for reoperation.
There was a 13 percent reoperation rate for tissue-related problems in the simultaneous procedure, and a 10 percent reoperation rate in a comparison group of women undergoing a breast lift only.
The researchers conclude this data show there is no considerable increase in the risk of complications when the procedures are combined.
If you are interested in rejuvenating the appearance of your breasts, please contact the Cosmetic Surgical Center to schedule a consultation to find out if you are a good candidate for breast augmentation or breast lift surgery in Dallas, Texas.
Dr. Vasdev Rai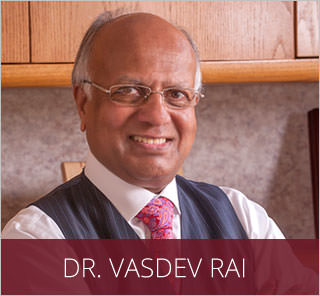 Dr. Vasdev Rai has performed more than 25,000 cosmetic surgeries over his more than 30 years in practice as a Dallas plastic surgeon. He is a board-certified plastic surgeon who was first certified by the American Board of Plastic Surgery in 1983. Learn More...
Dr. Surjit Rai
Dr. Surjit Rai was born and raised in Plano, Texas. Being the son of a plastic surgeon, Dr. Rai had the unique opportunity to see first-hand the impact a plastic surgeon can have. He knew at a young age that he would dedicate his life and academic career towards the goal of becoming a plastic surgeon. Learn More...