Dallas Breast Augmentation Incision Options
Published on August 14, 2013 by Dr. Rai (drrai.net)
Dallas plastic surgeon Dr. Vasdev Rai customizes each breast augmentation surgery to meet the anatomical needs and personal desires of the patient. During your Dallas breast augmentation consultation, Dr. Rai will listen closely to your wishes and carefully assess your entire frame to better establish which surgical options will best meet your unique needs.
If you live in or around Dallas, Texas and are considering breast augmentation surgery, please contact the Cosmetic Surgical Center today to schedule an initial consultation with board-certified plastic surgeon Dr. Vasdev Rai.
What are my Breast Augmentation Surgical Incision Options?
Dr. Rai offers our Dallas breast augmentation patients incision options including:
Periariolar – Made around the nipple, scars from these incisions are easily hidden in the darker skin of the areola
Inframammary – Made underneath the breast, scars from these incisions are hidden in the natural fold between the breast and the chest
Transaxillary – Made in the armpit, these incisions eliminate scarring from the breasts altogether, but may limit some aesthetic enhancements
Each woman has unique physical and emotional needs, and no single breast augmentation incision is right for everyone. Dr. Rai will help you choose the incision option that will suit you best during your initial consultation.
To schedule your initial consultation with our board-certified Dallas breast augmentation surgeon, please contact us today. Dr. Rai is honored to help women throughout the Dallas-Fort Worth area reach their unique aesthetic goals.
Dr. Vasdev Rai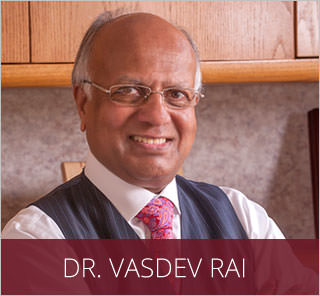 Dr. Vasdev Rai has performed more than 25,000 cosmetic surgeries over his more than 30 years in practice as a Dallas plastic surgeon. He is a board-certified plastic surgeon who was first certified by the American Board of Plastic Surgery in 1983. Learn More...
Dr. Surjit Rai
Dr. Surjit Rai was born and raised in Plano, Texas. Being the son of a plastic surgeon, Dr. Rai had the unique opportunity to see first-hand the impact a plastic surgeon can have. He knew at a young age that he would dedicate his life and academic career towards the goal of becoming a plastic surgeon. Learn More...