Reasons to Get Breast Augmentation
Published on July 19, 2013 by Dr. Rai (drrai.net)
If you are unhappy with the appearance of your breasts, you may wish to consider breast augmentation or another breast surgery to help improve your appearance and increase your self-confidence. Breast augmentation, also known as breast enlargement, is a procedure that can address breast size, shape, symmetry, and proportions, and is ideal for women who desire a fuller and more voluptuous look. During your initial consultation with board-certified Dallas breast surgeon Dr. Vasdev Rai it can best be determined is breast augmentation can help you reach your goals.
What's Right for You
There are a number of reasons to consider breast augmentation, but none of them are more important than making yourself happy. As with any plastic surgery procedure, the decision to get breast augmentation is personal and should be based on your desires, not pressure from others or to meet someone else's expectations.
Breast augmentation can improve the dimensions of your frame, increase clothing options, produce a more womanly appearance, and bring ideal contours to your upper body, but it cannot undo deep-seated emotional dissatisfaction with body image. During your initial Dallas breast augmentation consultation with Dr. Rai, the benefits and limitations of this procedure can be discussed in greater detail.
If you live in the Dallas, Texas area and would like to learn if breast augmentation is right for you, please contact the Cosmetic Surgical Center today to schedule an initial consultation with Dr. Rai.
Dr. Vasdev Rai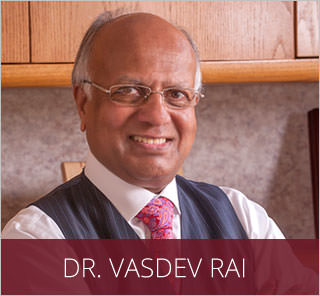 Dr. Vasdev Rai has performed more than 25,000 cosmetic surgeries over his more than 30 years in practice as a Dallas plastic surgeon. He is a board-certified plastic surgeon who was first certified by the American Board of Plastic Surgery in 1983. Learn More...
Dr. Surjit Rai
Dr. Surjit Rai was born and raised in Plano, Texas. Being the son of a plastic surgeon, Dr. Rai had the unique opportunity to see first-hand the impact a plastic surgeon can have. He knew at a young age that he would dedicate his life and academic career towards the goal of becoming a plastic surgeon. Learn More...