Dispute Over Missing Breast Implants
Published on December 23, 2009 by Dr. Rai (drrai.net)
In July 2008 in Taipei, a woman with a last name of Hung and an unknown first name had breast augmentation done. The surgeon was one Lee Chin-liang, the son-in-law of a TV show host.
Lee advised Hung to come in for a second surgery in September of this year and he would adjust the implants. After that six-hour procedure, Hung woke up to find that both her breast implants were gone. She gave a press conference in October about this and stated:
"I did not ask [him] to remove the implants, and the doctor refused to explain the situation to me until several days after the surgery."
She also stated that Lee had refused to sign papers to transfer her to another hospital. She said she received dreadful treatment at his clinic and accused him of medical malpractice.
Lee scoffed at Hung's statements, saying that he had removed the silicone gel implants because Hung had not massaged her breasts after the surgery and the implants had therefore contracted. He accused Hung of trying to extort NT$12 million (US$370,000) from him. Hung denied this and said that if Lee did not apologize she would take him to court.
City Government Stepping In
Also at the press conference was Taipei City Councilor Lee Wen-ying who said that Lee Chin-liang was in violation of the Physicians Law. Silicon gel breast implants had not been approved in Taiwan until October 2008 but the surgeon had implanted them in July. She said that Lee had failed to explain the breast implant surgery to Hung and suggested that the Taipei city government should look into this case to protect consumer rights.
In October 2009, Taipei's Department of Health announced that they would look into this dispute. The surgeon is well-known in Taiwan. No doubt there will be more to this story.
Meanwhile, Dr. Rai also offers breast implants and always explains the procedure before he takes any action. Patient education is a high priority at The Cosmetic Surgical Center and we are all happy to answer questions at any time.
If you would like to know more about breast enhancement or any of our other cosmetic surgeries, please call or email us today to schedule a free consultation with Dr. Rai.
Dr. Vasdev Rai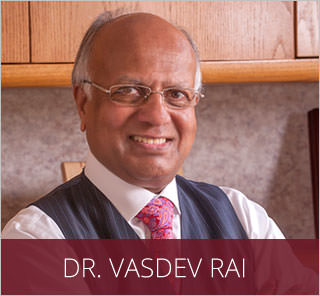 Dr. Vasdev Rai has performed more than 25,000 cosmetic surgeries over his more than 30 years in practice as a Dallas plastic surgeon. He is a board-certified plastic surgeon who was first certified by the American Board of Plastic Surgery in 1983. Learn More...
Dr. Surjit Rai
Dr. Surjit Rai was born and raised in Plano, Texas. Being the son of a plastic surgeon, Dr. Rai had the unique opportunity to see first-hand the impact a plastic surgeon can have. He knew at a young age that he would dedicate his life and academic career towards the goal of becoming a plastic surgeon. Learn More...