Maintaining Your Breast Health After Breast Implants
Published on May 22, 2009 by Dr. Rai (drrai.net)
Over 40,000 women die every year from breast cancer and nearly 200,000 women in addition to that are diagnosed with the disease. It is crucial that you take care of the health of your breasts in order to live a long, healthy life.
Breast augmentation surgery is something thousands of women consider. Today, breast implants do not pose as much difficulty for mammograms, as most facilities have a person who is trained in the slightly different technique used for women with breast implants.
Some of the ways you can continue to monitor your breast health include:
Scheduling a Pre-Breast-Implant Mammogram – It's important that your doctor has a baseline to work from. Your breast implants will change the shape of your breasts, so this mammogram will show what your healthy breasts look like prior to the procedure.
Having a Mammogram Performed After Recovery – Once you recover from your breast implant procedure, you need to have another mammogram performed so that your doctor will know immediately what your breasts look like with the breast implants in place. If any changes occur in the future, your doctor will be able to identify them more easily.
Finding a Breast Implant-Oriented Mammogram Facility – With so many women choosing to have breast augmentation, there are numerous places you can go that are experienced in working with women who have breast implants.
Breast implants will not prevent you from having the mammograms you need to stay healthy. For women with especially small breasts, breast implants can even improve your mammogram results, depending on your breast implant placement.
To schedule a personal consultation, please call or email cosmetic surgeon Dr. Vasdev Rai in Dallas, Texas today.
Dr. Vasdev Rai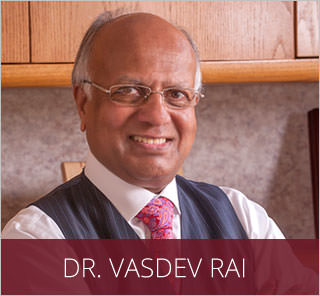 Dr. Vasdev Rai has performed more than 25,000 cosmetic surgeries over his more than 30 years in practice as a Dallas plastic surgeon. He is a board-certified plastic surgeon who was first certified by the American Board of Plastic Surgery in 1983. Learn More...
Dr. Surjit Rai
Dr. Surjit Rai was born and raised in Plano, Texas. Being the son of a plastic surgeon, Dr. Rai had the unique opportunity to see first-hand the impact a plastic surgeon can have. He knew at a young age that he would dedicate his life and academic career towards the goal of becoming a plastic surgeon. Learn More...